By Daniel Welsh
Robert Webb has revealed he was told by doctors he had just days to live, after being diagnosed with a heart condition he had no prior knowledge about.
Last year, Robert underwent a routine medical test before filming began on the second series of the Channel 4 series Back, and was shocked when a doctor told him he had a heart murmur.
While the comedian said he wanted to go ahead with filming as planned, he instead had to undergo emergency surgery on his heart for a mitral valve prolapse, which was almost postponed by five days due to a problem with the hospital's intensive care unit.
Speaking to the Sunday Times, Robert admitted he only realised the severity of the situation when a cardiologist said: "You can't send him home for five days, he isn't going to last two days."
"So it was all a bit touch and go," he told the newspaper.
The Peep Show actor also revealed his undiagnosed condition had led him to feel more tired than usual, which he put down to his drinking at the time.
"I just assumed, that's the booze," he explained. "I thought this is what you feel like when you're 47 and you treat your body like a skip.
"I'd get really tired very quickly — I was very tired — but I thought, fuck it, I'm 47. I didn't realise how unwell I was. I had no idea."
He also noted that he has since given up drinking alcohol, saying: "The drinking crawled up so gradually that I was slow-killing myself.
"It was certainly an addiction at the end, a dependency… I was thinking of [drinking] at any given time of the day."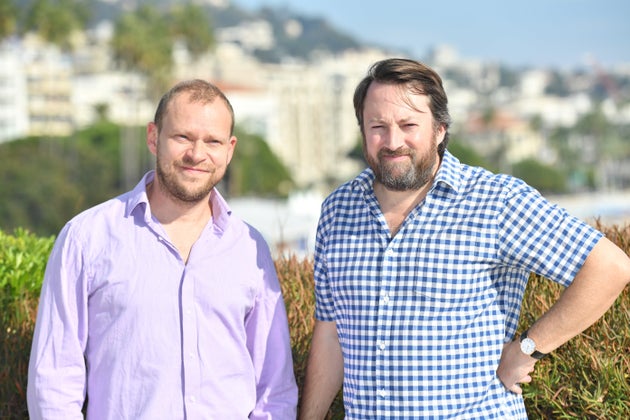 Robert rose to fame as one half of the comedy duo Mitchell And Webb, alongside fellow comedian David Mitchell.
The two are best known for their Channel 4 sitcom Peep Show, which ran for nine series, until it came to an end in 2015.
Read his full interview with the Sunday Times here.
Via:: https://www.huffingtonpost.co.uk/entry/robert-webb-heart-surgery-condition_uk_5e943be2c5b6765e95642f41