By Ash Percival
Back at the hotel, Villanelle was attacked by the 12's Raymond. Witnessing this, Eve then killed him with an axe, much to to Villanelle's delight.
Eve then discovered that Villanelle was in possession of a gun the whole time, meaning she never had to kill Raymond.
After Eve ran out, Villanelle confessed her love to Eve, but she walked away, prompting an enraged Villanelle to shoot her in the back and leave her for dead…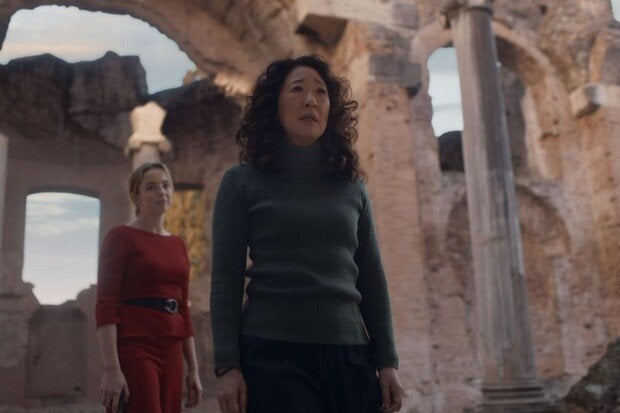 Killing Eve returns to the BBC iPlayer on 13 April, with new episodes every Monday from 6am. Each episode will also air on Sunday nights on BBC One from 19 April.
Make the most of your time in lockdown with a daily dose of celebrity news and guides to the best shows. Sign up to the entertainment newsletter.
Via:: https://www.huffingtonpost.co.uk/entry/killing-eve-what-happened-end-series-2_uk_5e8e0490c5b6748116197ca7