Get the latest on coronavirus. Sign up to the Daily Brief for news, explainers, how-tos, opinion and more.
The government is to ask millions of university students and furloughed workers to pick fruit and veg amid the coronavirus crisis in a national "Pick for Britain" campaign next week.
The pandemic and its restrictions on travel means farms will no longer be able to rely on temporary staff, many of whom come from Eastern Europe each year to harvest crops.
Ministers are expected to officially launch a national call to action in the coming days, alongside industry bosses, to ensure vital supplies of fresh fruit and vegetables are not left to wither.
The National Farmers Union (NFU) believes up to 95% of the usual 70,000-strong seasonal workforce may be lost, and that UK-based employees unable to do their day-today jobs will need to step in.
Vice president Tom Bradshaw told HuffPost UK: "We are nervous, but we're hopeful the British public will step up to the challenge in the national interest.
"Obviously picking is quite labour-intensive, and this is a commercial operation, so there will need to be some give and take between farms and those willing to put themselves forward to make sure it works for everyone.
"But we have been working closely with government on the scheme, and they have taken steps to make it easier for people to get involved – for example, by allowing furloughed workers to take on a second job."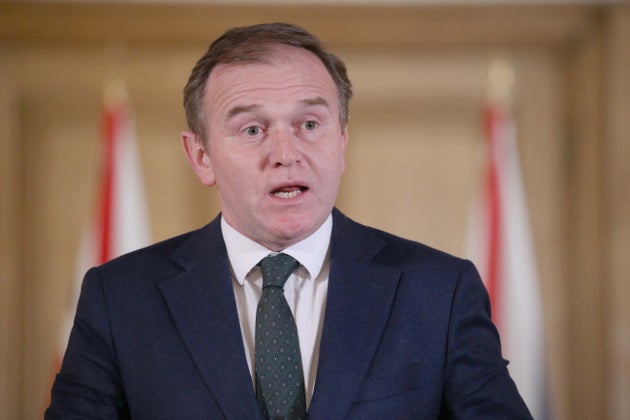 Crops such as strawberries go to waste if they are not gathered within a relatively small time frame and pickers will be needed on a rolling basis through the season, as different kinds of produce ripen.
Jack Ward, CEO of the British Growers Association, said: "The 2020 summer season begins around now, but the peak comes towards the end of May and into June, lasting until around mid-October as we work through the apple harvest.
"So we're looking for sustained recruitment drive rather than 70,000 people signing up at once – it's a long game."
Several individual hiring schemes are already underway in the fresh produce industry, including the Spare Worker Availability Portal, a free database of available workers set up to help businesses find the resources they need.
Companies who know their employees could be out of action for days, weeks or indefinitely can register on the portal, managed by the Association of Labour Providers, and workers can be matched with those who might need them.
But it is hoped the government scheme will allow industry chiefs to better direct resources and provide a place for those who want to help to easily access more information.
Environment, food and rural affairs secretary George Eustice said: "Our farmers are doing a fantastic job of feeding the nation during this immensely challenging time.
"I have been speaking with industry about the critically important issue of seasonal workers, who usually come from Europe to pick fruit and vegetables.
"We need to mobilise the British workforce to fill that gap and make sure our excellent fruit and vegetables are on people's plates over the summer months. There are already brilliant recruitment efforts underway by industry and I would encourage as many people as possible to sign up.
"We will also be looking at other ways to make sure farmers have support they need ahead of the busy harvest months, while also keeping workers safe and protected."
Ward said the results of industry pleas for help so far have been "terrific".
"We've had a really good response, but we have been trying to do as much as we can without relying on government help.
"It's a question of being able to point people in the right direction – we have a lot of individual initiatives now, so hopefully we will now be able to say to people who want to help 'this is where you need to go'."
Via:: https://www.huffingtonpost.co.uk/entry/government-pick-for-britain-drive-planned-to-launch-next-week_uk_5e8b35fcc5b6e7d76c678a59