By Nadine White
Get the latest on coronavirus. Sign up to the Daily Brief for news, explainers, how-tos, opinion and more.
Britons are being urged to stay home over the Easter weekend as Boris Johnson remains hospitalised after being discharged from intensive care and moved onto a general ward with persisting coronavirus symptoms.
And according to official figures:
The number of people who have died in the UK after contracting coronavirus has risen by 891 in 24 hours, bringing the total number to an estimated 7,988.
On average just under 11,500 new people were tested daily in the seven days up to April 9. In the previous seven days the daily average was just over 8,300.
Global cases of the virus have now surpassed 1.6m and more than 95,000 people have died worldwide.
Here's the latest on Covid-19:
Boris Johnson is "not out of the wood" yet, says father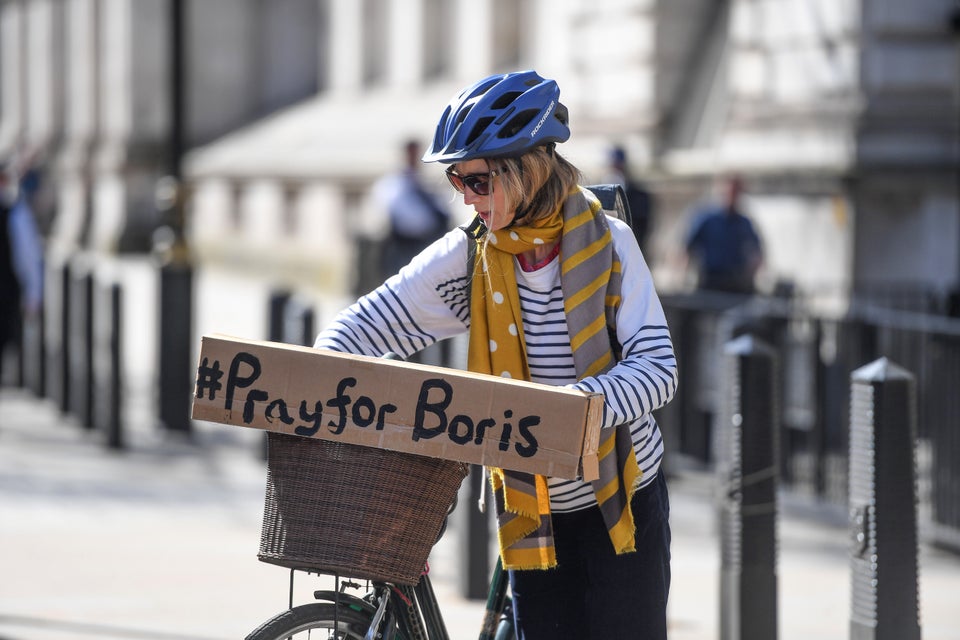 Boris Johnson's father has said he will need a period of rest after he was moved from the intensive care unit at St Thomas' Hospital.
Stanley Johnson said the whole family was "amazingly grateful" for the efforts of the NHS and for the huge outpouring of support for his son.
He played down suggestions that his son would now quickly return to work at Downing Street.
"This is pretty straightforward now. He must rest up. As I understand it, he has moved from the ICU into a recovery unit but I don't think you can say this is out of the wood now," he told the BBC Radio 4 Today programme.
"He has to take time. I cannot believe you can walk away from this and get straight back to Downing Street and pick up the reins without a period of readjustment."
He said his son's illness had underlined just how serious the coronavirus outbreak was.
"To use that American expression, he almost took one for the team. We have got to make sure we play the game properly now," he said.
Foreign Office to return stranded Brits from India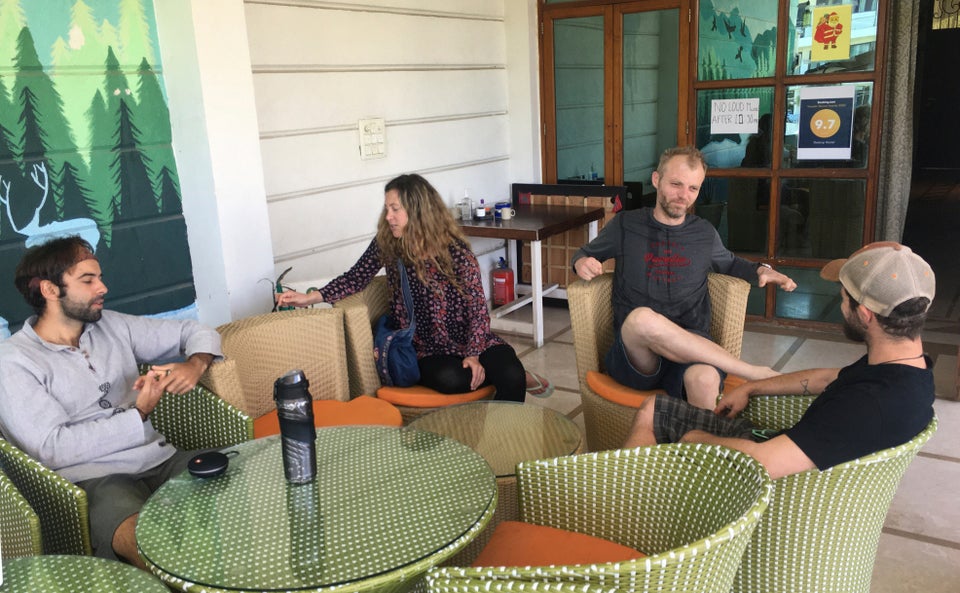 The Foreign Office has chartered 12 more flights to bring more than 3,000 stranded UK nationals back from India.
It follows seven flights that have already been arranged between April 8 and April 12 and will bring the total number of Britons repatriated from India to around 5,000.
The new flights will leave from Goa, Amritsar, Ahmedabad, Hyderabad, Chennai, Kolkata and Thiruvananthapuram between April 13 and April 20 with bookings opened on Friday.
The Foreign Office's minister of state for South Asia and the Commonwealth, Lord (Tariq) Ahmad of Wimbledon, said: "We are doing all we can to get thousands of British travellers in India home.
"This is a huge and complex operation which also involves working with the Indian Government to enable people to move within India to get on these flights.
"Over 300 people arrived from Goa on Thursday morning, 1,400 more will arrive over the Easter weekend and these 12 flights next week will bring back thousands more."
Public urged to stay at home over Easter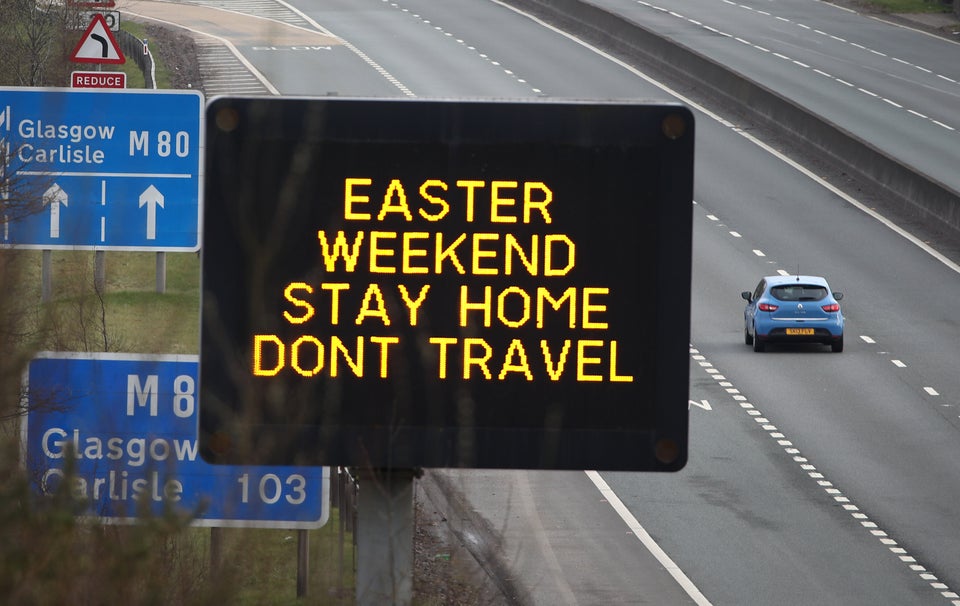 People have been urged to heed instructions that they should stay at home over Easter, amid fears that a warm start to the weekend could see lockdown rules broken.
There were encouraging signs on Thursday that the public were largely following the strict guidelines, with traffic levels showing an absence of a mass weekend getaway.
Councils across the UK have warned anyone planning weekend trips that they can expect to be turned away by police.
Tourist hotspots have also said holidaymakers and second homeowners are not welcome during the Easter weekend.
Despite the warnings, police did catch some making journeys in contravention of the rules on Thursday.
NHS England's national medical director Stephen Powis said it is "critical" that people obey social distancing measures this weekend to reduce the spread of coronavirus.
Speaking on BBC Breakfast, Powis said: "I think it is really critical this weekend that we keep obeying those instructions.
"We are beginning to see the benefits of this social distancing. We do believe the virus is spreading less.
"That will only continue to happen if we don't get complacent and continue to follow those instructions."
Cabinet minister accused of flouting lockdown rules…again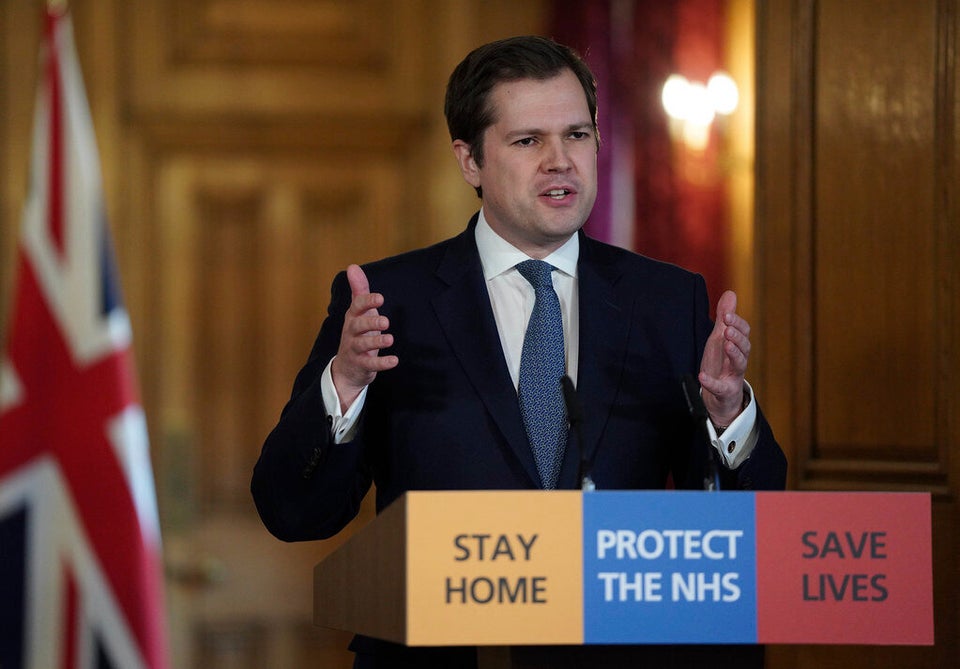 Communities secretary Robert Jenrick has been accused of breaking lockdown rules again.
The cabinet minister had travelled from his residence in London to a "second home" in Herefordshire during the lockdown, the Daily Mail reported.
Jenrick, Conservative MP for Newark in Nottinghamshire, defended his actions and said his family consider the mansion to be their family home and they had moved back there after he was no longer needed in Westminster.
He is among the senior members of Boris Johnson's government instructing the public to stay at home amid the Covid-19 lockdown.
This comes after the Guardian reported on Thursday that the MP for Newark left his Hereford home at the weekend to visit his father and mother, aged 79 and 69, in Shropshire. The newspaper cites a "witness" in its reporting.
The 38-year-old minister later explained the move by saying he dropped off "essentials", including medication.
A source close to the minister had told the newspaper he did not enter the house.
Jenrick wrote on Twitter: "For clarity – my parents asked me to deliver some essentials – including medicines.
"They are both self-isolating due to age and my father's medical condition and I respected social distancing rules."
Via:: https://www.huffingtonpost.co.uk/entry/coronavirus-latest-updates-10-april-2020_uk_5e900e75c5b6458ae2a69f9f