Get the latest on coronavirus. Sign up to the Daily Brief for news, explainers, how-tos, opinion and more.
Health secretary Matt Hancock has warned that sunbathing is against the coronavirus lockdown rules, as the UK prepares for another day of warm weather.
According to official figures published on Saturday afternoon, in the UK:
4,313 people in hospital had died after contracting coronavirus as of 5pm on Friday, an increase of 708 in 24 hours.
A total of 9,406 new people were reported as being tested in the 24 hours to 9am April.
Global cases of the virus have now surpassed 1.2m, and almost 65,000 people have died worldwide according to a running total maintained by the John Hopkins University.
Here's the latest on Covid-19, both in the UK and abroad:
Third nurse, 23, dies after treating coronavirus patients
A 23–year–old nurse at Watford general hospital has died after treating coronavirus patients, the third nurse known to have died in the UK during the outbreak.
John Alagos reportedly collapsed at home after working a 12–hour shift tending to patients, and had complained of a high temperature and headache after returning home.
His mother Gina Gustilo told the Mail on Sunday that her son did not have access to proper PPE. She said: "They wear PPE, but not totally protective of the mouth. They wear the normal masks."
Alagos' death follows that of two other young nurses; Aimee O'Rourke, 39, who worked at the Queen Elizabeth the Queen Mother Hospital in Margate, Kent, and Areema Nasreen, 36, who worked at the Walsall Manor Hospital.
Longleat owner Lord Bath dies after contracting coronavirus
Lord Bath of Longleat has died aged 87 after testing positive for coronavirus.
Alexander Thynn, 7th Marquess of Bath, died on Saturday after being admitted to the Royal United Hospital in Bath on March 28.
During his time there, it was confirmed that he had Covid-19.
Longleat Safari Park confirmed the news in a Facebook post on Sunday, expressing their "deepest sadness" at Lord Bath's death.
They added: "The family would like to express their great appreciation for the dedicated team of nurses, doctors and other staff who cared so professionally and compassionately for Alexander in these extremely difficult times for everyone."
"They would politely request a period of privacy to deal with their loss."
Man charged with wiping saliva on supermarket products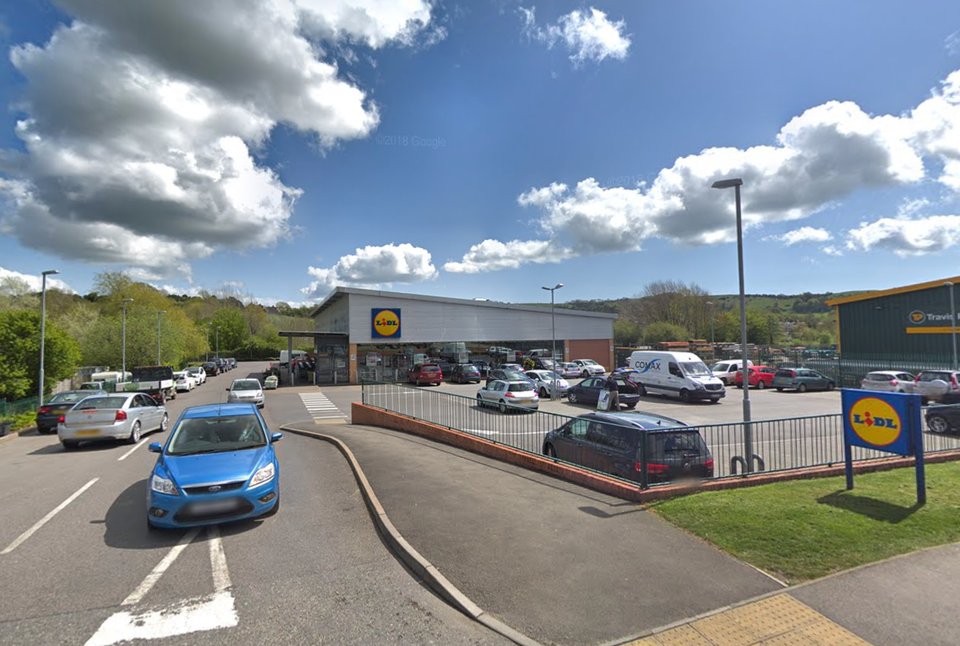 A 20-year-old man has been arrested for allegedly wiping his saliva on products in a Dorset supermarket.
The man entered the Lidl store on St Andrews Road in Bridport wearing a face mask and gloves at about 2pm on Friday, Dorset Police said.
He was seen to lower the mask and lick his fingers before "purposefully" rubbing them onto an item in the store.
The force said following inquiries, the individual was arrested and charged with an offence of contaminating or interfering with goods with intent under Section 38 of the Public Order Act 1986.
He is due to appear before Weymouth Magistrates' Court on Monday.
Dorset Police said the suspect did not have a confirmed case of Covid-19 and was not displaying any symptoms.
Scotland's chief medical officer forced to apologise after visiting second home
Scotland's chief medical officer has apologised for visiting her family's second home in Fife during the coronavirus pandemic, against her own advice that all Scots should stay home.
Dr Catherine Calderwood said her reasons for visiting the house were "not legitimate" and she is "truly sorry for not following advice she gave to others".
Despite facing calls from politicians to stand down, she said she has spoken to first minister Nicola Sturgeon and will "continue to focus entirely" on her job of advising ministers over the outbreak.
Photos of Calderwood and her family near a coastal retreat in Earlsferry were published in The Scottish Sun late on Saturday. The Scottish Government confirmed the visit was an overnight stay to "check on a family home".
Just days earlier, the 51-year-old tweeted a photo of her family at their main residence in Edinburgh as they clapped for the frontline NHS staff working to stop the spread of Covid-19. Earlsferry is a drive of more than an hour from Edinburgh.
In a statement, Calderwood said: "I wish to apologise unreservedly for the issue reported in the media today.
"While there are reasons for what I did, they do not justify it and they were not legitimate reasons to be out of my home.
"While I and my family followed the guidance on social distancing at all times, I understand that I did not follow the advice I am giving to others, and I am truly sorry for that.
"I know how important this advice is and I do not want my mistake to distract from that.
"I have a job to do as chief medical officer to provide advice to ministers on the path of this virus and to support the medical profession as they work night and day to save lives, and having spoken with the first minister this morning I will continue to focus entirely on that job."
Sunbathing against the rules, health secretary warns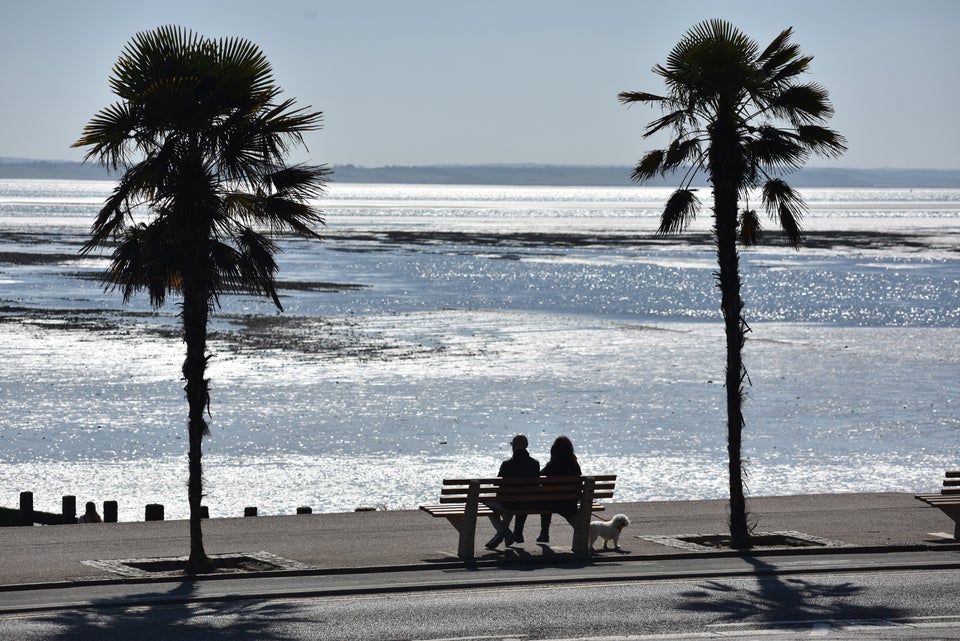 Sunbathing is "against the rules" of the UK-wide lockdown, health secretary Matt Hancock has warned as the country prepares for another day of warm weather.
As the sunshine set on on Saturday thousands of people headed out to parks and beauty spots, with Sussex Police warned that social distancing had become "impossible" after scores flocked to the beach, and Brockwell Park closed after 3,000 people passed through its gates.
Speaking to Sky News the cabinet minister called their behaviour "unbelievable" and underlined that Brits can only go outside for food, medical supplies, exercise or work while the lockdown is in place.
He added: "There are a small minority of people who are still not doing that – it's quite unbelievable frankly to see that there are some people who are not following the advice."
Speaking to Andrew Marr later on Sunday morning, Hancock warned that outside exercise could be banned if social distancing rules are continually broken.
He added: "If the result of that [allowing exercise] is that too many people go out and flout the other rules because they say 'well if I can exercise, then it's fine for me to do other things', then I'm afraid we will have to take action.
"My message is really clear, if you don't want us to have to take the step to ban exercise of all forms outside of your own home then you've got to follow the rules."
Watford hospital reopens after running out of oxygen during critical incident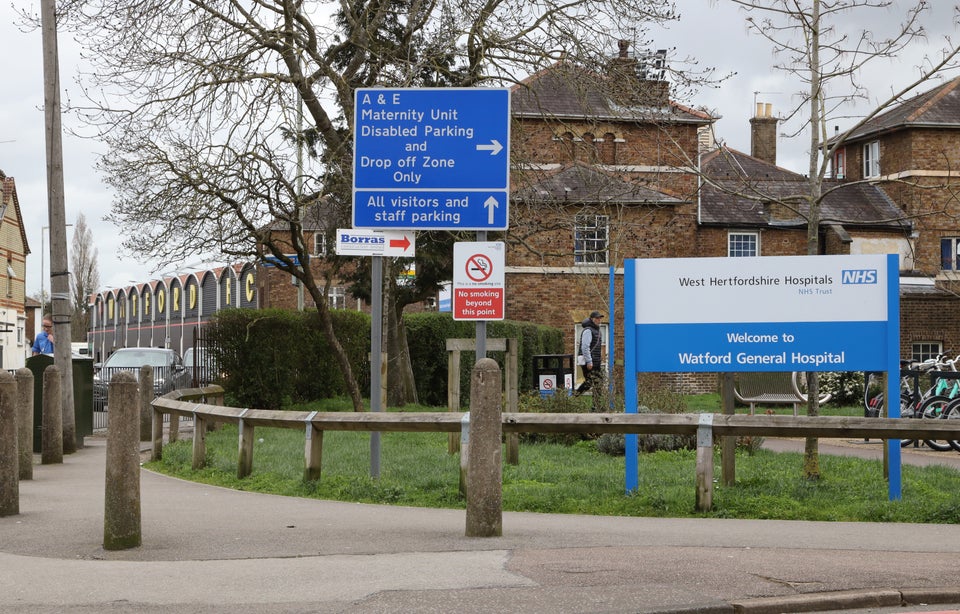 Watford General Hospital has reopened after closing its doors on Saturday as a result of running out of oxygen supplies.
A critical incident was declared, patients were transferred to other facilities, and people were urged to stay away and to travel to other hospitals in the case of an emergency.
The restrictions were lifted at around 10.30pm on Saturday evening, said West Hertfordshire Hospitals NHS Trust.
Deputy chief executive Helen Brown said: "We know that our NHS colleagues and the police are exceptionally busy at the moment, but this didn't stop them stepping in to help."
As of 5pm Thursday, 29 people had died at West Hertfordshire NHS Trust hospitals after being diagnosed with Covid-19.
The trust is responsible for Watford General as well as Hemel Hampstead and St Albans City hospitals.
Queen to urge nation to prove current generation is 'as strong as any'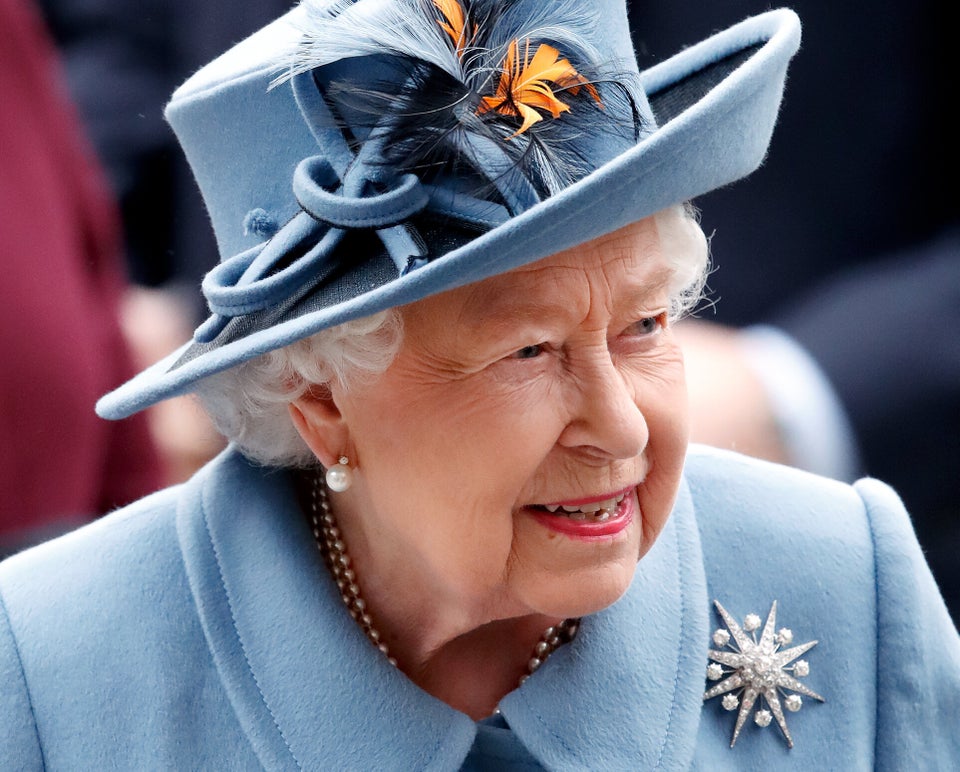 In a rare televised broadcast the Queen is to urge Britain to prove that the current generation is "as strong as any", amid fears the warm weather will lead to people ignoring current social distancing rules.
She is set to personally thank front-line NHS staff, care workers and others carrying out essential roles for their efforts, in what is expected to be a deeply personal message reflecting her experience in other difficult times.
It comes as the UK death toll from the virus rose by 708 – bringing the number of coronavirus-related hospital deaths to 4,313 as of 5pm on Friday, up from 3,605 the day before. A five-year-old child was among the victims.
The monarch will acknowledge the "grief" some have experienced, the "financial difficulties" many face, and the "enormous changes" the country is enduring, after almost two weeks of lockdown to tackle the spread of Covid-19.
The Queen has made only three prior televised addresses – broadcast after the Queen Mother's death in 2002, ahead of Diana, Princess of Wales's funeral in 1997, and about the first Gulf War in 1991.
Donald Trump warns Americans to expect 'a lot of death'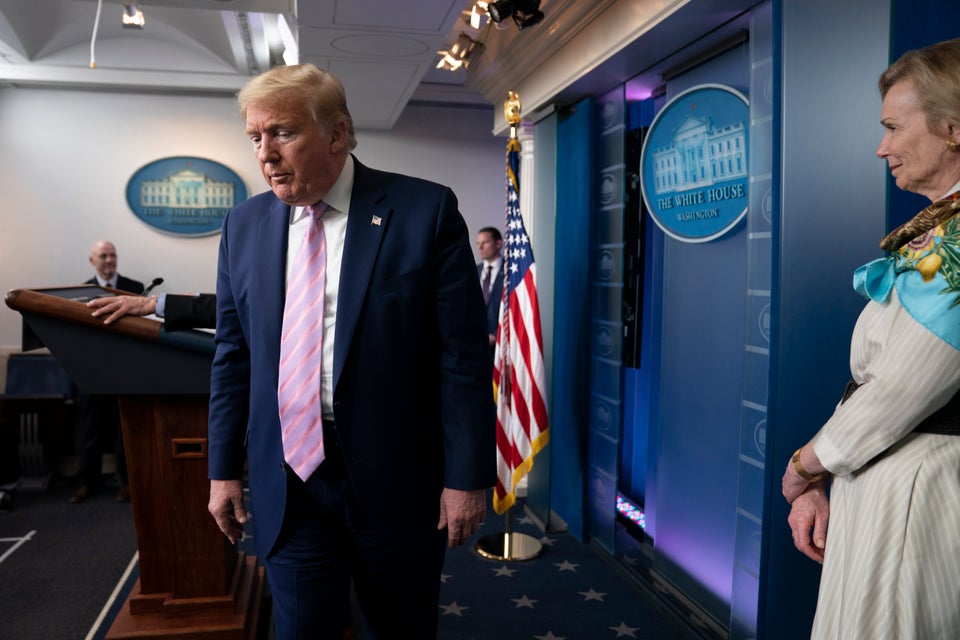 The US is heading into what could be its "toughest" week as coronavirus cases swell nationwide, Donald Trump has said.
In a sombre start to his daily briefing on the pandemic, the president said: "There will be a lot of death, unfortunately. There will be death."
But he also expressed confidence the strict lockdown and other measures imposed in a number of states will be eased "sooner rather than later".
He revisited a familiar message, saying he wants to get the economy up and running as soon as possible.
At one point during the unfolding outbreak, Trump had said he had hoped to reopen businesses by Easter, April 12.
He later acknowledged that was not possible, ceding the month of April after seeing rising death toll projections even if restrictive measures remained in place.
But he insisted on Saturday: "We have to vanquish the virus as quickly as we can… We have to get back to work."
And just days after extending tough national guidelines until the end of April, he revealed he has been speaking to the leaders of professional sports leagues about filling arenas again as soon as possible.
"This country was not designed to be closed," he said. "The cure cannot be worse than the problem.
"I want fans back in the arenas. Whenever we're ready, as soon as we can."
The number of people infected in the US has exceeded 300,000, with the death toll climbing past 8,100 – with more than 3,500 of those deaths in New York.
UK travellers trapped in India to fly home next week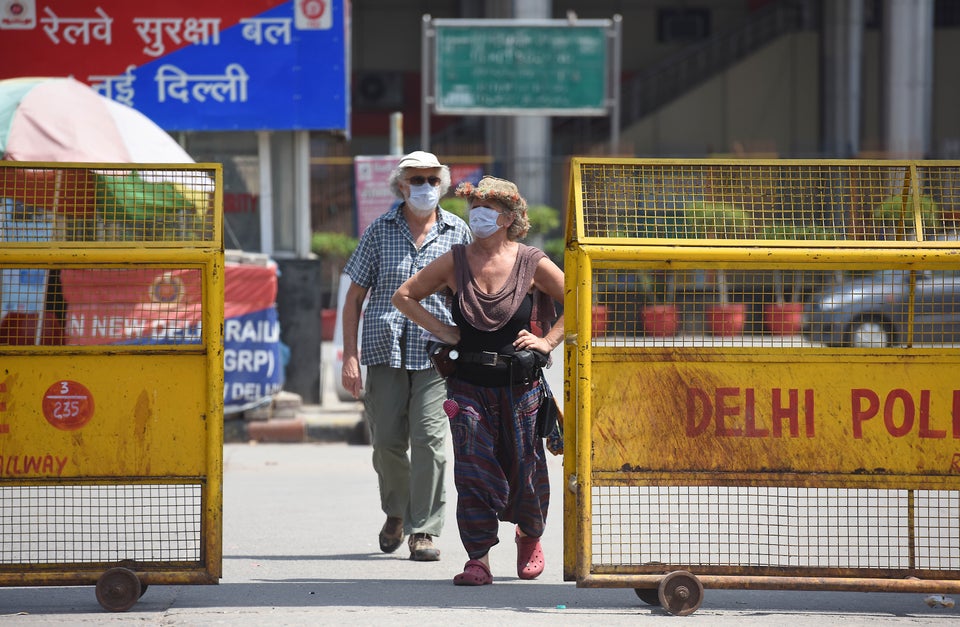 Flights to bring back stranded Britons from the Indian cities of Delhi, Goa and Mumbai will begin next week, the government has said.
The Foreign and Commonwealth Office (FCO) is continuing with a £75 million operation to bring people back to the UK in the face of travel restrictions caused by the coronavirus.
The FCO said 10 airlines had joined its scheme and that it would also charter flights to airlift Britons from Bolivia, Ecuador and Philippines.
It comes as the department extends its advice against travelling overseas for an indefinite period due to the pandemic.
The operation was launched last Monday by Foreign Secretary Dominic Raab, and his office said more than 1,450 British travellers had returned home on charter flights since then, including from Peru, Tunisia and Algeria.
Meanwhile, the FCO is warning Britons in Sweden that commercial flights to the UK will cease on April 9 and to not run the risk of being stranded.
Via:: https://www.huffingtonpost.co.uk/entry/coronavirus-latest-updates-5-april-2020_uk_5e898d1dc5b6e7d76c6551a0