Get the latest on coronavirus. Sign up to the Daily Brief for news, explainers, how-tos, opinion and more.
A further 569 deaths from coronavirus have been recorded in the UK over 24 hours, bringing the total to 2,921 – an increase of 24%.
A 25-year-old with no underlying health conditions was among those who died, NHS England said.
Other patients who died in England were aged between 22 and 100. Of these, 44 patients – aged 25 to 100 – did not have a known underlying health condition.
Meanwhile, as of 9am on Thursday, 33,718 people in the UK had tested positive for the virus. Some 10,215 people were tested, the first time that figure has nudged over the 10,000 mark.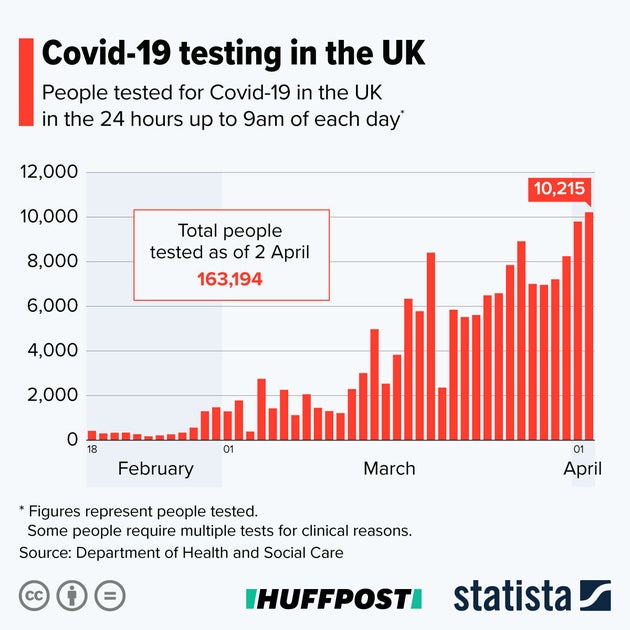 Via:: https://www.huffingtonpost.co.uk/entry/coronavirus-uk-deaths_uk_5e8499d7c5b6a1bb7650ef1c