Get the latest on coronavirus. Sign up to the Daily Brief for news, explainers, how-tos, opinion and more.
The UK has once again broken out in to applause in a national tribute to the NHS staff and other key workers who are on the coronavirus frontline.
For the second week in a row, millions took to their balconies and doorsteps to clap and cheer, while vehicles sounded their horns at 8pm on Thursday evening.
Prime Minister Boris Johnson emerged from self-isolation to join in. Bagpipers took to the streets in Scotland, while families banged pans and fireworks were let off around the country.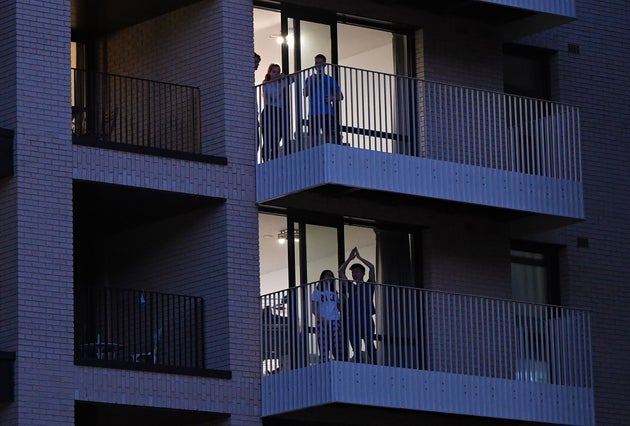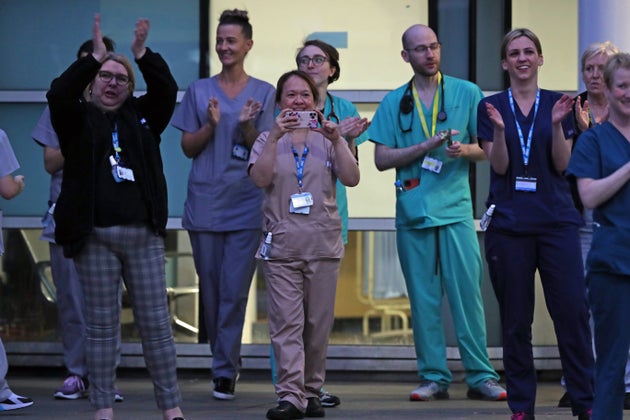 Could set my watch 8pm Thursdays from the clapping for carers. Louder from even more people doing it this week in our street with a few pans turned into drums. Feeling teary again

— Kevin Maguire (@Kevin_Maguire) April 2, 2020
Tremendous. After #ClapForCarers someone pointed their stereo out the window full blast and the whole street sang and danced to Sweet Caroline.

— Kenny Farquharson (@KennyFarq) April 2, 2020
Johnson appeared briefly on the steps of Number 10 to join in, the first time he has been seen in person since announcing he had been diagnosed with Covid-19 last week.
He told those gathered outside: "I am not allowed out really, I am just standing here."
Bagpipers across Scotland also performed a tune to show their appreciation for key workers, while Nicola Sturgeon and the Scottish government gathered on the steps of Holyrood.
Finlay MacDonald, 42, of Clarkston in East Renfrewshire, took part in the Pipe Up! For The Key Workers! event.
He said: "It was great, a really special moment – all our neighbours were out in their gardens with a rousing round of applause.
"This is our way of entertaining people and showing our appreciation to key staff who are keeping us safe."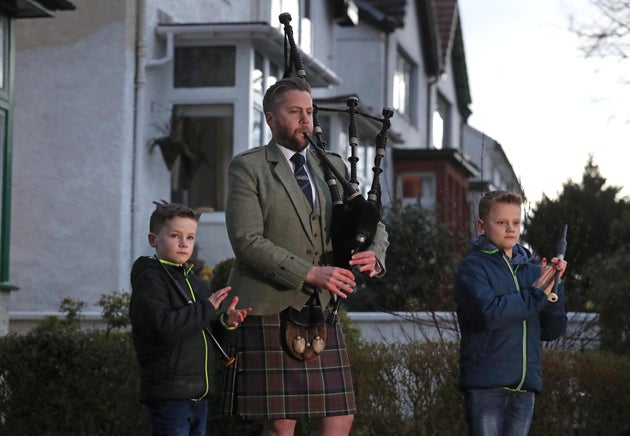 Bagpipers were urged by the National Piping Centre to play Scotland The Brave in their own neighbourhoods.
Meanwhile, emergency services personnel sounded their sirens to show their appreciation.
The first Clap For Carers took place on Thursday, March 26 and is expected to continue on a weekly basis. ITV paused its programming as part of the tribute.
Via:: https://www.huffingtonpost.co.uk/entry/clap-for-carers-second-week_uk_5e863690c5b63e06281aff5d