By Rachel Moss
She posted the idea on Facebook and says that people in her area "didn't need much persuading" to get on board. "[They're] making the kids happy and making the adults happy as well, just so they've got something to view when they're doing that walk around," Roberts tells HuffPost UK.
The trend has quickly spread across the UK, with social media transformed by the colourful images – check out the hashtag #rainbowtrail for some of the latest examples. Some households have painted rainbow posters, while others have given their front drives a makeover with chalk on the ground.
Much to Roberts' surprise, certain pcarticipants have gone further by painting their windows – or even walls.
"I thought that was quite a commitment!" she laughs.
Whatever way people are choosing to get involved, Roberts is pleased the rainbows are being created – and enjoyed – by all ages.
"Everybody wants to get involved, which is amazing," she says. "I didn't want just children to be involved. This is for people who are self-isolating and vulnerable, as well. I wanted everybody to get involved and they have done wholeheartedly. It's a lovely thing to be part of."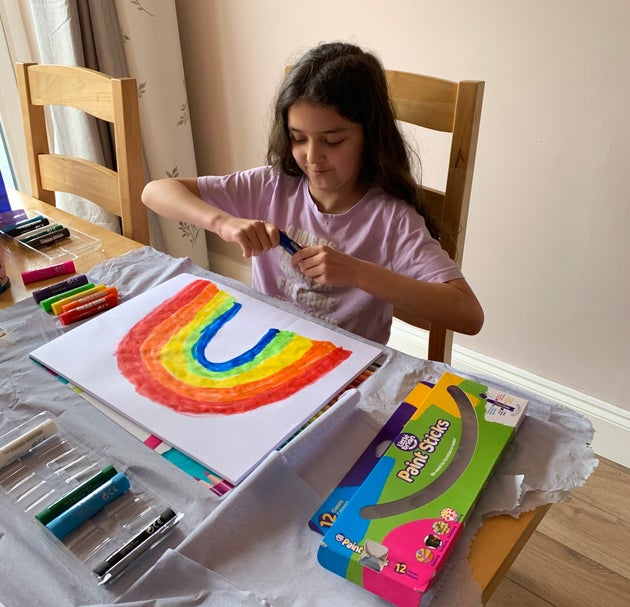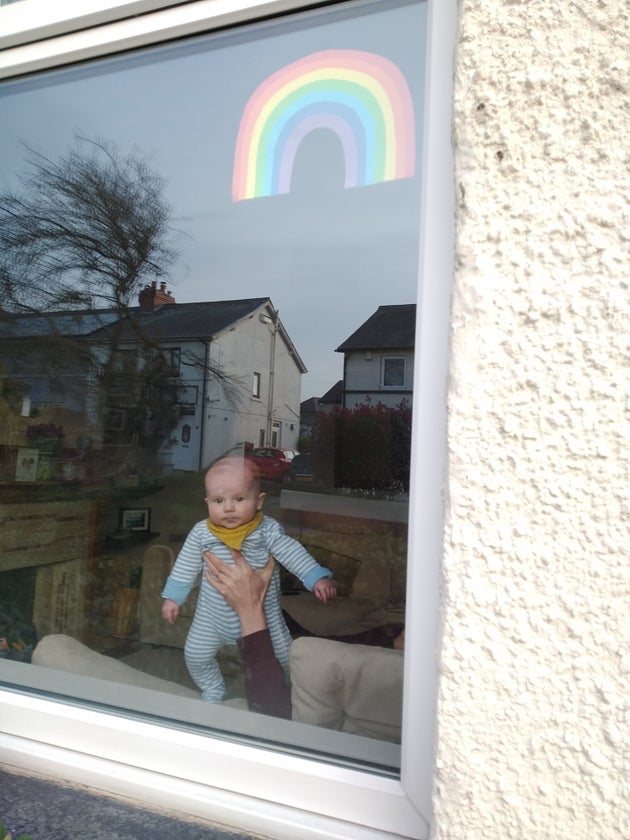 Although Roberts has been enjoying the artwork via social media, she's yet to see any of her efforts in person – and is now "counting down the days" until she can. "I haven't been able to get out yet because I'm self-isolating myself," she says.
"So I'm looking forward immensely to walking around and just seeing everybody's rainbows up in the window."
Via:: https://www.huffingtonpost.co.uk/entry/rainbow-trails-artwork-the-story_uk_5e8202e5c5b6256a7a2e8db2