Update: See the latest stories on the coronavirus outbreak.
Confusion reigned for many people tuning in to the government's daily press conference on the coronavirus outbreak as the UK's chief scientific adviser was hampered by technology – or a lack thereof.
Making a presentation on the latest data on the spread of the virus, Sir Patrick Vallance talked through a series of slides that underlined how the number of people being admitted to hospital is going up "in a constant amount".
However, the slides were not visible to many people watching from home, and the phrase "next slide please" quickly gained traction on social media.
Sir Patrick said at one stage: "This graph shows the total number of people admitted to hospital since the middle of March which is now 8,000 people with coronavirus – that's gone up pretty much the same amount each day for the last few days.
"That shows that it's going up not in an increasing amount but in a constant amount which may suggest that we're already beginning to see some effect through."
Huge working from home energy, in which a speaker talks about a chart that is not visible to anyone else on the call.

— Stephen Bush (@stephenkb) March 30, 2020
WE CAN'T SEE THE GRAPHS!!

— Hannah Al-Othman Says Stay Inside (@HannahAlOthman) March 30, 2020
As i understand it, the Chief Scientific Advisor is now giving a powerpoint presentation to an entirely empty room, and a TV audience who can't see any of it.

— Tom Peck (@tompeck) March 30, 2020
The slides have pictures of the Lizard Illuminati in the government WAKE UP SHEEPLE

— Niall Paterson (@skynewsniall) March 30, 2020
The slides appeared to be visible to people watching live on the BBC News channel, but sadly not if they opted for Sky News.
Below are the mystery slides that showed, among other things, that deaths in the UK are so far roughly in line with other western countries.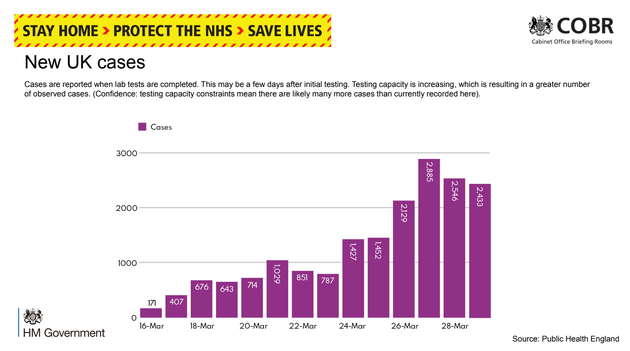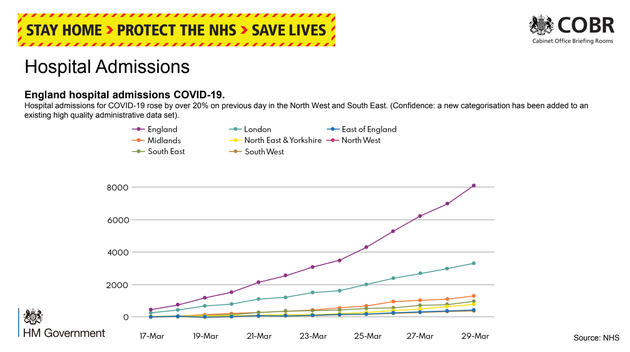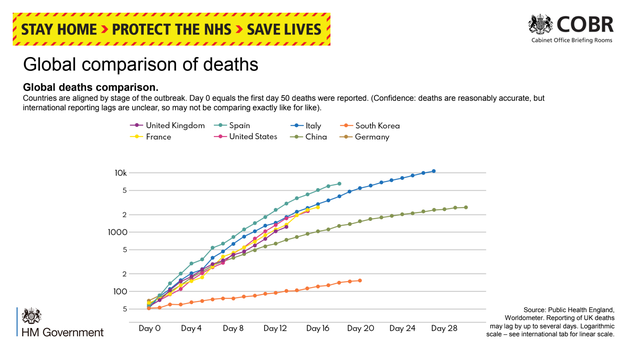 Via:: https://www.huffingtonpost.co.uk/entry/coronavirus-press-conference_uk_5e7e7cc7c5b6614922679dbf