A group of volunteers has raised more than £160,000 in just four days to keep frontline NHS workers fed as they tackle coronavirus.
Staff canteens in hospitals across the country typically close for business at 5pm, but amid unprecedented demand more staff than ever are working extreme shifts around the clock and have little time to grab food.
By the time many staff are finished, they have little choice but to snack on something from a vending machine or prepare a meal once they finally get home after an exhausting shift.
That's where Meals for the NHS have stepped in – serving 2,500 meals to NHS staff and raising more than £160,000 in four days.
"We've been overwhelmed by the support," said Alick Varma, one of the founding members of the team behind Meals for the NHS.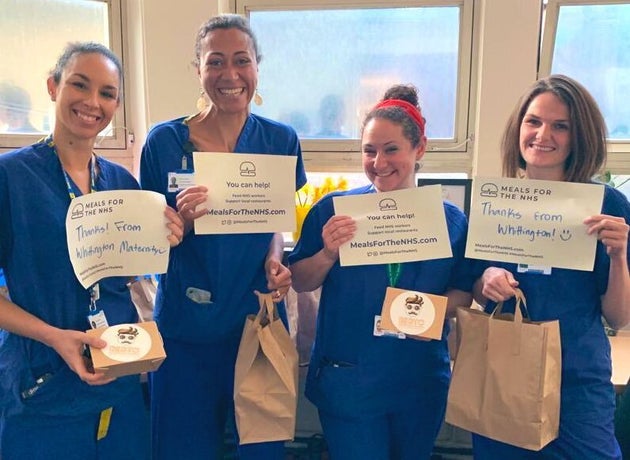 He explained: "You can't save the nation on an empty stomach, but so many front line NHS workers are surviving on vending machines or microwave meals because after 5pm there's just nothing for them."
The idea for the project was born just a week ago, on Saturday March 21, when Varma – a technology entrepreneur – and friend Emma Philips, a partner at venture capital firm LocalGlobe, had a conversation about what they could do to support the efforts of the NHS during the coronavirus crisis.
The issue of accessing food at the end of a long shift quickly emerged, and by Monday the pair had pulled together a small team of volunteers to meet their mission of feeding NHS workers.
By Tuesday the team had delivered their first meals funded initially by the team, and opened a fundraising page which at the time of writing has had more than £160,000 in donations.
So far Meals for the NHS have managed to almost treble their output day-on-day, with their biggest single drop-off consisting of 200 meals.
Varma said: "It's been incredible to see this level of support. We had two donations to £10,000 from a pair of brothers we didn't even know, and from there it's just taken off.
"There have been donations of all sizes from all over the country, and every time I go back to check the total I'm just amazed."
Thousands of NHS workers have already been fed, but this crisis isn't going anywhere fast – something the team at Meals for the NHS are keenly aware of.
The team have been contacted by more than 60 members of staff from 25 different hospitals both in and out of London, and have already delivered to 12 hospitals with plans in the coming weeks to scale up their operation as much as possible.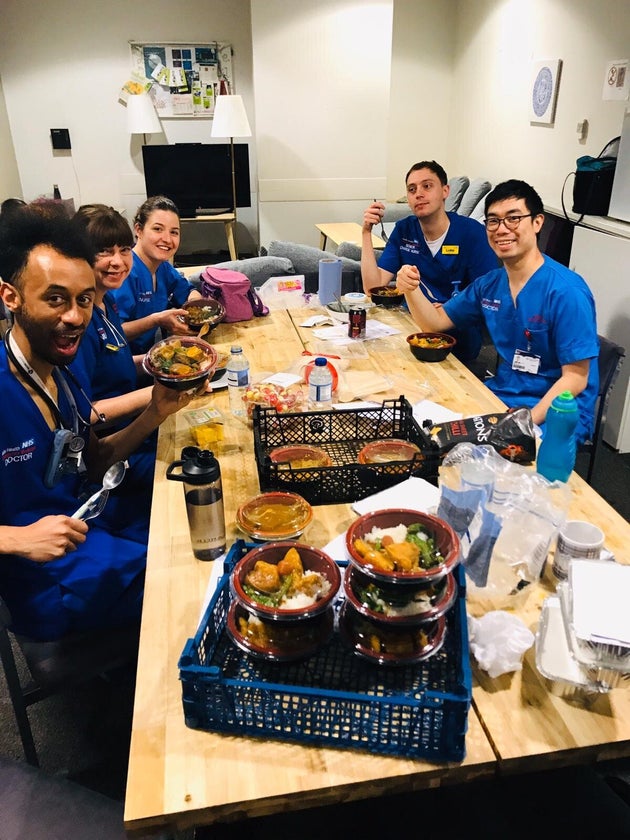 Their current target is set at £250,000, but with more than a thousand hospitals in the UK and each meal currently costing around £5 to produce and deliver, that target will increase as the donations continue to come in.
"It's only been a matter of days but all the time we are working out ways of delivering a larger quantity of meals, much more efficiently and quickly.
"The last thing we want is for staff to have to wait around for delivery, so we're working with targets of just ten minutes around the delivery time. It's a huge logistical challenge, but it's important that it gets done.
"In terms of a fundraising we're just looking for as many donations as possible really – the idea is that no front line worker should have to go hungry at the end of a shift."
It's not just the NHS that are benefitting either – in order to actually prepare and deliver the food the group have turned to independent restaurants and catering companies who have otherwise been forced to close their doors in line with lockdown guidelines.
"We've been working with as many local restaurants and caterers as we possibly can," Varma explained, "including some that might have gone under as a result of the lockdown.
"Obviously, our first priority is feeding the NHS staff that are keeping the country going at the moment, but to be able to support local business while we're doing so is a great benefit."
Via:: https://www.huffingtonpost.co.uk/entry/coronavirus-meals-for-the-nhs_uk_5e7f2bccc5b6614922684525