By Ned Simons
See the latest stories on the coronavirus outbreak.
The public will be able to conduct coronavirus antibody tests at home within a matter of days, rather than weeks and months, MPs have heard.
Professor Sharon Peacock, director of the National Infection Service at Public Health England (PHE) told the Science and Technology Committee on Wednesday that 3.5m tests had been bought and would be available in the "near future".
She said the tests would also allow key workers – like doctors and nurses – to go back to work if they have developed antibodies.
Peacock explained a small number of tests would be tested in a laboratory before being distributed via Amazon and in places like Boots.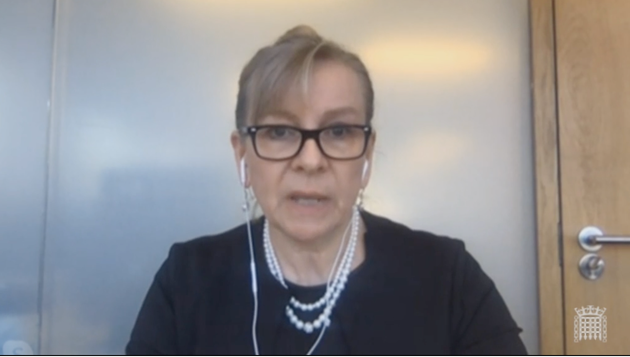 "Once we are assured that they do work, they will be rolled out into the community," she told MPs.
"Testing the test is a small matter, and I anticipate that it will be done by the end of this week.
"In the near future people will be able to order a test that they can test themselves, or go to Boots, or somewhere similar to have their finger prick test done."
Asked whether this meant it would be available in a number of days, rather than weeks or months, she said "absolutely".
The news came after a coronavirus expert told MPs current predictions were that the NHS would be able to cope if strict measures continued to be followed.
Professor Neil Ferguson, who is recovering from Covid-19 himself, said it was clear that the country could not be in lockdown for a year, and that "the long-term exit from this is clearly the hopes around a vaccine".
He said pressure on the NHS due to the outbreak will peak in the next two to three weeks.
"The challenge that many countries in the world are dealing with is how we move from an initial intensive lockdown… to something that will have societal effects but will allow the economy to restart," he said.
"That is likely to rely on very large-scale testing and contact tracing. It should be stated that the entire world is in the very early stage of developing such strategies."
The committee heard that the current strategy aim is to suppress transmission indefinitely until other counter-measures are put in place, including a vaccine.
It was also told that widespread testing was needed to help move the country from suppression measures and lockdown into something the country can manage longer-term.
Via:: https://www.huffingtonpost.co.uk/entry/home-coronavirus-antibody-tests-available-to-order-within-days_uk_5e7b6573c5b6955fe2fe8000