See the latest stories on the coronavirus outbreak.
Pressure on the NHS due to the coronavirus outbreak will peak in the next two to three weeks, one of the top scientists advising government has predicted.
Professor Neil Ferguson, who is himself recovering from the disease, said if Boris Johnson's lockdown is effective then demand for intensive care units beds could be "within capacity" and may start to decline.
But Imperial College London's top epidemiologist, who sits on the Scientific Advisory Group for Emergencies (SAGE) committee advising ministers, cautioned his prediction was based on Brits strictly following the rules.
He also said the UK could "easily" see a second wave of the virus in the summer unless ministers ramped up testing and tracing from April.
Ferguson, who gave evidence to the Commons' science and technology committee via video link on Wednesday, warned that while Covid-19 has spread throughout the UK, there were "hotspots", notably in Derby and Nottingham, where people "seeding" the virus had arrived from abroad.
Ferguson said there was uncertainty but "if the current measures work as we would expect them then we will see intensive care demand peak in approximately two to three weeks and then decline thereafter".
He also predicted that the stress on the NHS would be "within capacity" if people in the UK followed the strict measures.
He said: "There will be some areas that are extremely stressed but we are reasonably confident – which is all we can be at the current time – that at the national level we will be within capacity."
It comes as health secretary Matt Hancock announced on Tuesday that London's Excel centre, which is usually used for large-scale conferences, would be transformed into a 4,000-bed military field hospital.
The capital has so far been the worst-hit part of the country, and Ferguson said between 5% and 10% of the capital may contract the virus – which could amount to some 1m people.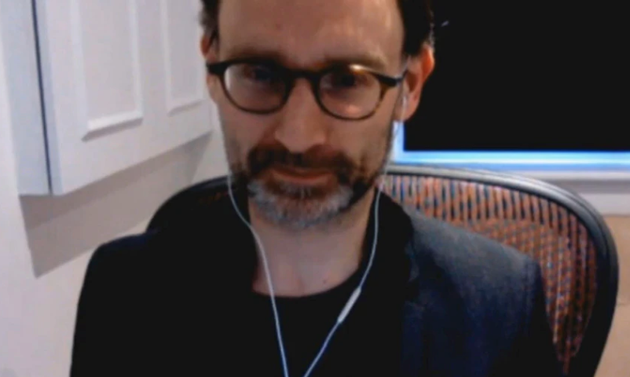 Ferguson said scientists were focusing testing and mapping the virus's spread.
He added: "We clearly cannot lock down the country for a year.
"The challenge that many countries in the world are dealing with is how we move from an initial intensive lockdown […] to something that will have societal effects but will allow the economy to restart.
"That is likely to rely on very large-scale testing and contact tracing. It should be stated that the entire world is in the very early stage of developing such strategies."
Johnson has said he will review the enforced lockdown – which has seen gatherings of more than two banned and people permitted only "absolutely essential" travel – in three weeks' time.
But he has stressed restrictions may be in place for three months, or even longer.
In rare positive news about the outbreak, Ferguson said curbs on Brits introduced by the government could tip Covid-19 from a growing epidemic to a declining epidemic.
He said the hope of the SAGE members was that once the lockdown is lifted, the infection can be kept at manageable levels.
"There will be some resurgence of transmission but the hope is that by employing more focused policies to suppress those local outbreaks, we can maintain infection levels at low levels in the country as a whole indefinitely," he said.
"It remains to be seen how we achieve this and how practical it proves to be."
He said it was "plausible" that Covid-19 could behave like other coronaviruses and transmission could be lower in summer months, but perhaps not by more than 10% to 20%.
Ferguson said countries trying to cope with the contagion were looking to China, which was lifting its lockdown, to see what would happen next.
But he added: "The long-term exit from this is clearly the hopes around a vaccine."
The current strategy aim was to suppress transmission indefinitely until other counter measures are put in place, including a vaccine.
Prof Ferguson said widespread testing was needed to help move the country from suppression measures and lockdown into something the country can manage longer-term.
If he looked back to January, he said "it was very clear" from Public Health England (PHE) that at that time the UK had "nowhere near" the testing capacity to adopt that strategy.
Via:: https://www.huffingtonpost.co.uk/entry/coronavirus-pressure-peak-three-weeks-nhs_uk_5e7b21a1c5b6d01bd1549972