Updated: See the latest stories on the coronavirus outbreak.
Pictures of packed commuter trains at rush hour as the coronavirus pandemic tightens its grip on the UK have sparked calls for ministers to ban non-essential travel.
Images shared on social media on Monday morning appeared to show busy Tube trains and trams, despite warnings from the government for non-vital workers to stay at home.
Labour MP Neil Coyle called for "irresponsible employers" to be prosecuted for insisting employees still show up even if they are not on the official list of key workers, which includes healthcare and retail staff and teachers.
Union chiefs also called for more drastic steps to be taken.
The situation was similar on Manchester's tram network, where a key worker shared a picture of their morning commute.
Manuel Cortes, general secretary of the Transport Salaried Staffs' Association (TSSA) union, said ministers should do more to protect transport staff.
"The mayor of London, Sadiq Khan, and TfL could not have been clearer – these services are now for essential journeys for key workers and those caring for the most vulnerable," he said.
"All other passengers have been told to follow government advice on social distancing. Packed trains will simply spread the virus more widely and at greater speed, leading to more deaths. Sadly, it appears that some people aren't taking heed and the government must now ban all non–essential travel.
"Those who aren't key workers, as defined by the government, should be banned from public transport across Britain. What we have seen this morning is shocking and utterly unacceptable, it has to stop now or still more lives will be lost."
Transport for London (TfL) has reduced services and closed about 40 Underground stations to limit social contact, while continuing to run the network for critical workers.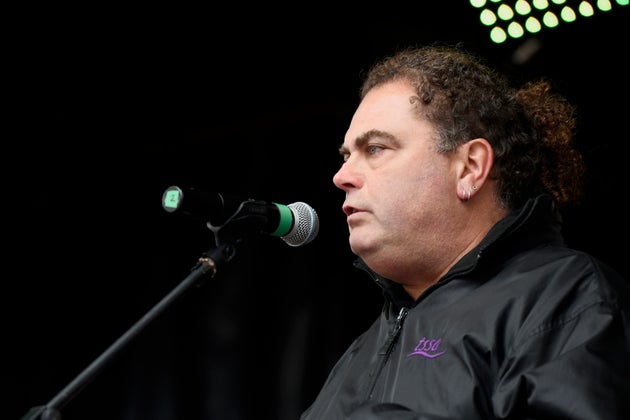 Cortes added: "Bosses have a social and moral responsibility to tell those workers who are not on the frontline that they must work from home and that there is government assistance.
"We also have a duty of care to our hard-pressed members across TfL who are continuing to keep London moving in the face of this crisis. They too require social distancing, they too have families and without them the network will not run."
Transport secretary Grant Shapps announced the suspension of all rail franchises for six months on Monday, effectively nationalising the network temporarily.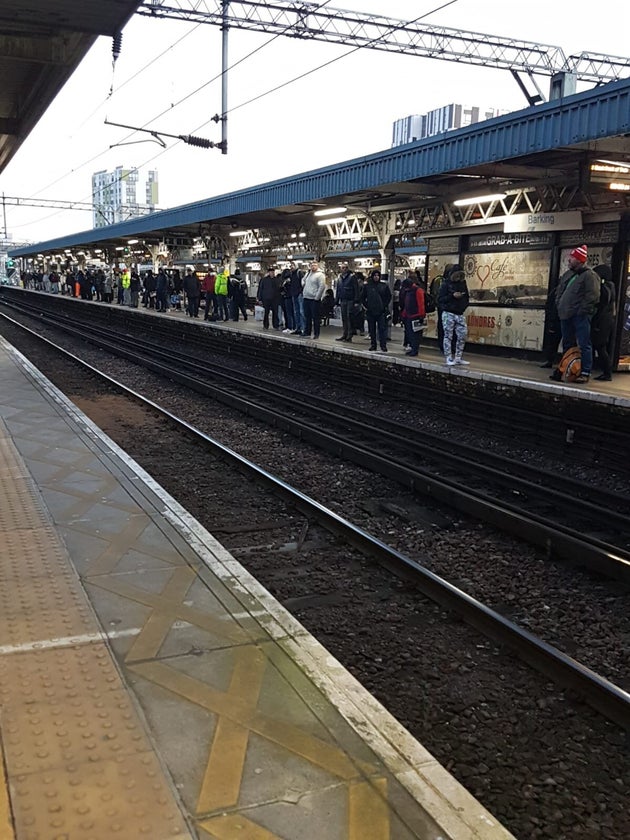 Mick Whelan, general secretary of ASLEF, the train drivers' union, welcomed the decision, but said more needed to be done to protect the freight industry and its workers.
"The government has done the right thing, at this difficult time, to protect passengers, and taxpayers, and all of us who work on Britain's railway system," he said.
"We all need to pull together to ensure that our country, and our communities, come out on the other side of this pandemic.
"We have been working closely with the DfT, TfL, our sister unions, and all the other key stakeholders, including Network Rail, and the train operating companies, on a cross-party, and cross-industry, basis."
Via:: https://www.huffingtonpost.co.uk/entry/ministers-urged-to-ban-non-essential-travel-after-rush-hour-services-packed_uk_5e7888bec5b6f5b7c54772bc