By Caspar Salmon / HuffPost UK
In my own case, I have a Skype scheduled for this afternoon, a WhatsApp hangout planned for this evening (I believe with video), a meeting with my book group tentatively arranged on Google Hangouts for later in the week, and a mooted RuPaul's Drag Race watch-along at the weekend with my usual RPDR crew.
There's a Covid-specific WhatsApp group in place among our consenting friends to discuss the virus without boring or unduly worrying those in other discussions. I am also trying a new approach, for me at least, of making little online 'care packages' (the phrase is odious, but what can you do) for people to look at or listen to every day – these are posts which include links to articles, songs, films, recipes, perhaps a podcast; maybe some pictures.
Difficulties remain for staying in contact with the elderly, who are of course mostly shut out of internet-based hang-outs. My own grandmother (92), a beneficiary of IT lessons for the elderly, is a dab-hand at FaceTime, but the same cannot be said for all older people. This question becomes harder with grandparents categorised as at-risk and unable to see or care for their grandchildren. It's notable most technologies skew younger and isolation is surely an even greater concern during this time (though here are some suggestions of how you can help an older friend or relative).
However, reading groups, and finding ways to watch TV together, seem to be highest on the priority list for those setting up new initiatives with friends.
Emily, 28, who lives in Belgium, has set up a new pan-European book group with four people she recruited on 'philosophy Twitter' (yes, it exists). One of them had work access to hangout app Zoom, "much better than Skype in terms of the quality of the calls" apparently. "We chatted for about two hours,​ drinking and chain smoking," she adds. "One person used the 'white board' function on the app to draw a portrait of one of the other participants."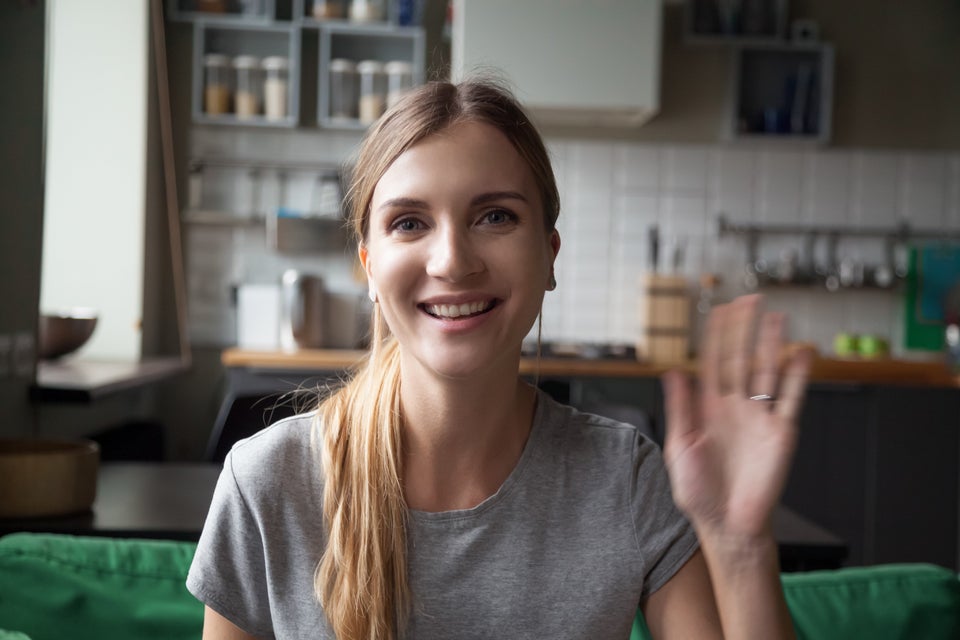 Alcohol continues to feature heavily in many people's plans. It's there in the London-based book group that Claire, which has now gone online and will be meeting on Google Hangouts. "We'll stick to the allocated time and date and everyone who can will dial in. The only thing we'll miss is the excessive cheese and wine – that can be consumed individually of course," says Claire whose group is currently reading Bernardine Evaristo's Booker-winning Girl, Woman, Other – a significantly less on-the-nose pick than Emily's group, which has plumped for The Plague by Albert Camus.
Not giving up the booze either is Cadi Rhys, 29, in Wales, whose book group has reconvened on WhatsApp – where the literary criticism comes in the comments. But the shape, format and platform of everyone's meet-ups seem to vary wildly.
Internet or virtual friendship is real, it's not a Plan B or second best option.Alice, 33
In London, playwright Krystina is looking at Discord to host her writers' group – the app, mostly used by gamers, also beats Skype for video chat, she says – and the group have been sharing documents with each other online, too. Kevin, 38, and a teacher, opted to use Google Classroom to set his friends a quiz at the weekend, which included such questions as "Name the middle Spider-Man" and "Where was I born?" He admits it was no equivalent to the real thing. "We're all very funny and good at using phones but you don't get the same kind of chat or laughs when there's the e-delay involved, do you?"
But Alice, 33, a social media exec from London, disagrees, arguing: "Internet or virtual friendship is real, it's not a Plan B or second best option. Video calls are so much better than phone calls. Right now, people who are used to only socialising IRL and meeting new friends locally, might like to look to the people who've been making – and maintaining! – friendships online forever."
For this reason, Alice set up an online 'pub' which opened its virtual doors for the first time on Monday night, hours after the prime minister recommended we stay away from bricks-and-mortar drinking establishments. We salute Alice for abandoning wholesale the pretence of being there to discuss a book.
So what went down? "I just set up a Google Hangout link and invited friends (who'd asked) via email. I set it to not show other invitees, as some people didn't know others on the call and I'm mindful of privacy not to share email addresses. We had about 10 of us chatting for an hour or so that first night. From London, Worthing, Liverpool, Glasgow, and a train out of Paddington!"
Watching TV together – the commonplace activity of hanging out with friends to enjoy a film or show – is also catching on, albeit more slowly due the obvious technological challenges. How does everybody talk at once, or at all? Part of the pleasure of hangouts is the chance to see other people, hear their voices and use one's own.
Nevertheless, Netflix have already brought in NetflixParty, an application to replicate the experience of watching TV with pals, and it's proving popular. The app launches the movie or show simultaneously for viewers and has a chat function to work alongside the viewing. Perhaps not ideal for Citizen Kane, but practically tailor-made for screaming about the costume choices of drag queens: I'll be trialling it this weekend with episode 4 of Drag Race.
With this week's announcement from Universal Studios that its films will be made available on demand, day-and-date with their theatrical release – as cinemas close, along with theatres and pubs, coronavirus seems to be furthering the pre-existing acceleration of our online lives. It now remains to be seen to what extent our communal lives will follow.
Given the prevailing uncertainty over how long this crisis is set to last, we will all have to find ways to maintain our friendships. The sort of hang-out where one can dip in and out, in the background of other day-to-day activities – whether work, childcare, or basic sustenance – seems to be the future.
Alice has now made her hang-out a standing daily invite, from 7-10pm. "My hope is that whoever is around will drop in to the call for a little while and chat," she says. "I'll probably have it on tonight while I'm making dinner."
Via:: https://www.huffingtonpost.co.uk/entry/coronavirus-socialising-in-a-pandemic_uk_5e70f43dc5b6eab7793d47fe