Updated: See the latest stories on the coronavirus outbreak.
MPs will pack into the Commons for prime minister's questions on Wednesday, despite government warnings mass gatherings risk the rapid spread of coronavirus.
Boris Johnson will face MPs as normal at noon, even though a number, including Labour leader Jeremy Corbyn, are aged 70 or over and deemed to be at higher risk.
On Monday, the PM, whose own partner Carrie Symonds is pregnant and therefore also deemed vulnerable, advised against all non-essential contact and travel in order to keep the contagion at bay.
He asked the public to avoid pubs, clubs and restaurants, and stressed that the over-70s and vulnerable groups should stay at home.
The decision to press ahead may see hundreds of MPs sit together in the chamber while journalists will bunch together in the press gallery and later gather for a briefing in a small room close-by.
Infectious disease expert professor Neil Ferguson, who has been advising Johnson and the government, is self-isolating after developing symptoms and described Westminster as a hotbed for the virus.
Ferguson, the director of J-IDEA and the MRC Centre for Global Infectious Disease Analysis, tweeted on Wednesday.
Sigh. Developed a slight dry but persistent cough yesterday and self isolated even though I felt fine. Then developed high fever at 4am today. There is a lot of COVID-19 in Westminster.

— neil_ferguson (@neil_ferguson) March 18, 2020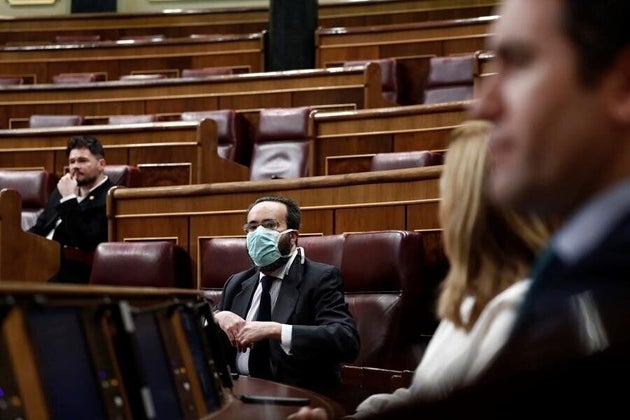 Barely any were in attendance at Cortes Generales in Madrid and there was zero contact, with some parliamentarians wearing gloves and masks. Hand sanitiser was made available on the benches.
Via:: https://www.huffingtonpost.co.uk/entry/mps-set-to-fill-commons-for-pmqs-despite-coronavirus-outbreak_uk_5e71e622c5b6eab7793efeae