By Amy Packham
'I enjoy the mindful aspect of following instructions and putting sets together, bit by bit'
Nick Bright, 44, Brighton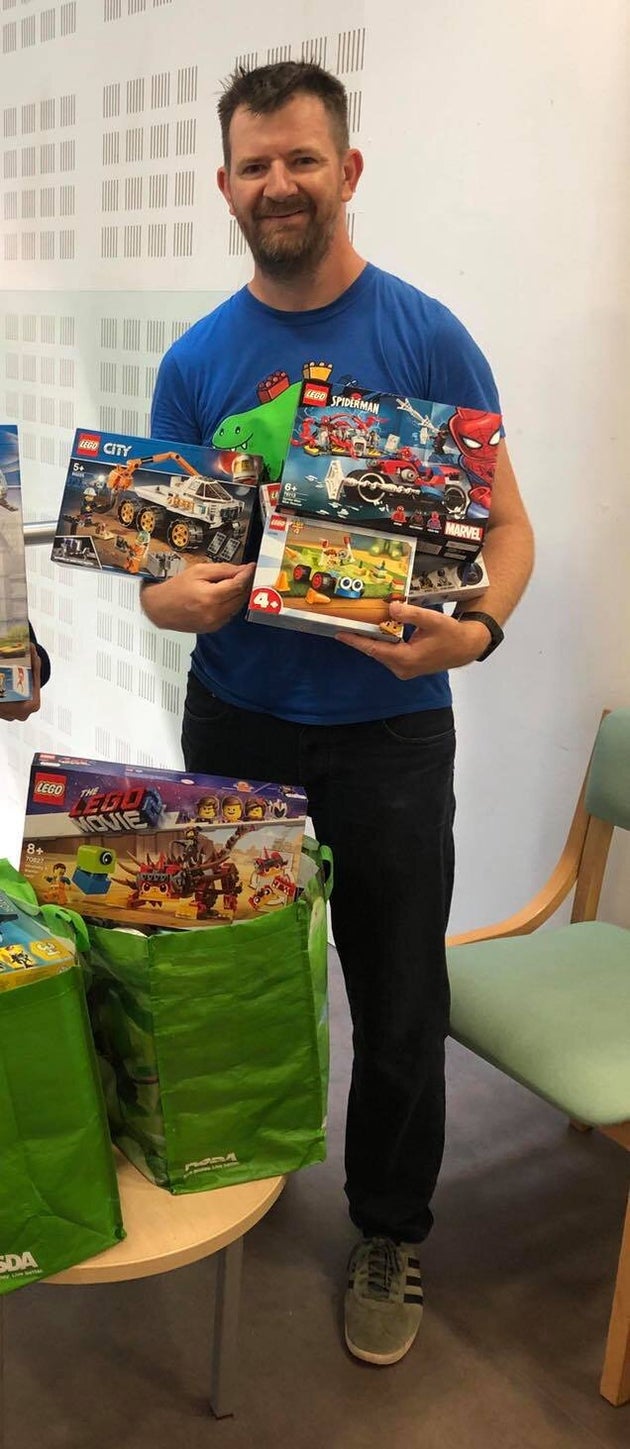 "Like a lot of kids in the '80s I loved Lego, especially building spaceships. But as I grew up I faded away from it. It wasn't until 2011 that I got back into Lego through the collectable Minifigure range – I love them, and have two tattooed on my arm!
"The more I built, the more I realised what else Lego can do. It was helping with my mental health and wellbeing. I enjoy the mindful aspect of following instructions and putting Lego sets together bit by bit. I enjoy discovering new techniques, as well as new ways to use parts, and I enjoy seeing the final model displayed around the house.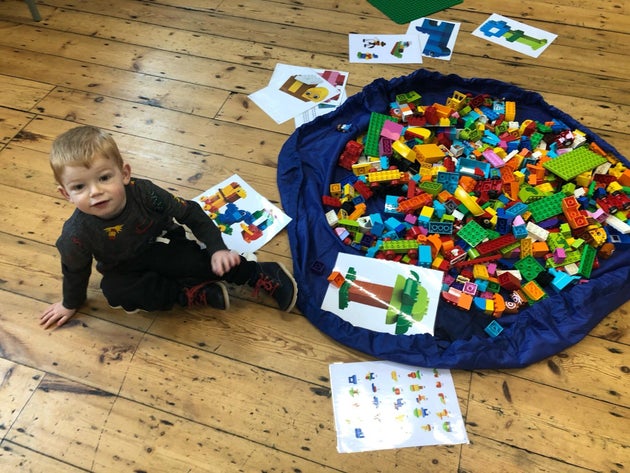 "After a few years of playing with Lego on my own, I thought they must be other people out there in Brighton who liked it, so I started Brighton Bricks, a chance for fellow fans to meet. I run several regular events now for adults – I suffer from anxiety, and Lego helps me, so I want to help others."
"I also run a Duplo Club and have discovered building with Duplo with my little one is very relaxing, though my son is more of a master destroyer than a master builder, finding it amusing to knock down anything I build."
'I had to hide it, to stop the kids taking my model apart'
Brian McNicoll, 38, Dundee
"I always liked Lego when I was growing up, and was quite good at it. Two years ago, my kids got a lot of Lego for Christmas. My wife was finishing her PhD at the time and was really busy, so there were a few months where I barely saw her, and I'd look after our two boys all weekend. I needed something to keep myself occupied in the evenings.
"I'm a Dundonian, and have always loved the Dundee V&A – it's a catalyst for all the change happening in the city – and was interested to see if I could make something out of Lego that looked like its cladding. And then I got wrapped up in it, and it snowballed.
"Once I got into the challenge it was hard to get out of. I've always been a bit of a frustrated designer, and Lego is a good outlet for my creative juices. I had to hide it, to stop the kids taking it apart, and even dropped it and had to rebuild it. At first I was scrabbling about for all the bricks we had in the house, but with a model of that size you need a lot of bricks, so I ended up procuring more from eBay, and organising them using protein shake containers.
"The model is still in the house, in a perspex case, and would absolutely be broken if it wasn't. My boys love Lego, and they'll be building something most days. I've thought about doing more large projects, but we've got another child on the way and it would be hard to find the time!"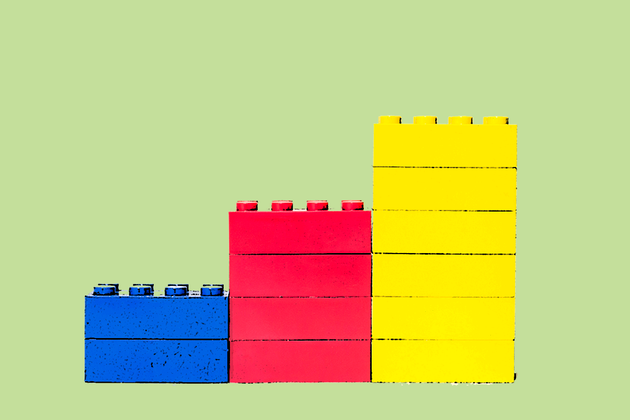 'I built a 5,500-piece triceratops for my son's birthday'
Matt Elder, 49, London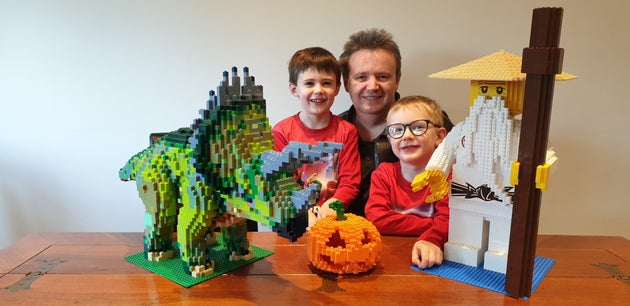 "My whole family enjoy building together and making YouTube videos about it. I built a 5,500-piece triceratops for my son's Jurassic Park-themed birthday party. We also have a Lego-themed holiday let in Margate, and I'm part of the London AFOLs (Adult Fans of Lego) group. We meet once a month in a pub in central London, and at Christmas, we raise thousands for charity.
"Lego is calming and easy to pick up. There really are no rules and you can do whatever you like. It's a good time to bond with kids – while they might not tell you what's happening at school, they'll rave about their latest creation, going in depth with all features while creating narratives around it.
"There's always satisfaction in building kits, starting with bags of parts and forming a building, car, spaceship or whatever. The rest of the world can fade away – working on a build late at night with some music on, you zone out. It's almost meditative. It can remind you of childhood when things were simpler, and the nostalgia that comes with that."
'I work for a bank, which can be stressful and doesn't offer a lot of outlets for creativity'
Marton Ferenci, 37, London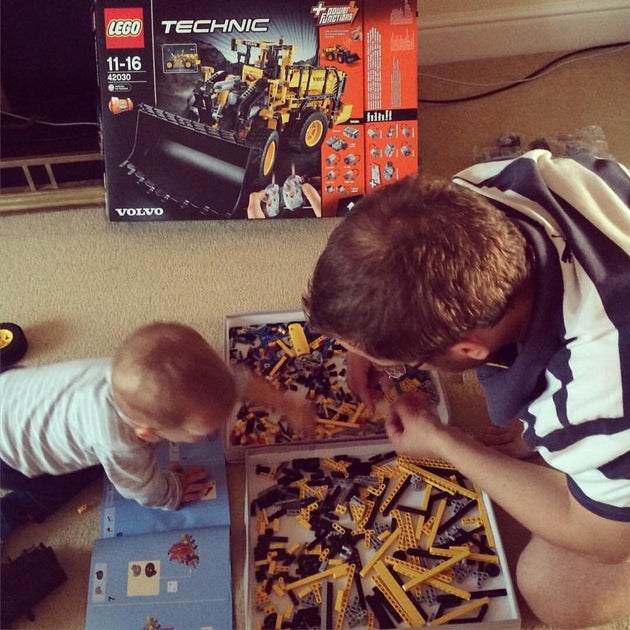 "I got back into Lego when my son was born. Having a one-year-old completely justifies buying a 16+ Technic set, doesn't it? He's six now and very into Lego. As well as a stress relief, it's a nice way to connect with your inner child and real child. I went from a weird adult still playing with toys to cool Lego dad. Everyone wants to have playdates at our place.
"In the '90s it was like, 'Why are you still playing with Lego? It's for kids!', and being grown-up was about drinking and partying. Being an adult fan was not that popular, but now it's part of geek culture. You're not shunned or ridiculed for being into Lego. You're seen as probably being fairly clever, leading your kids towards STEM careers.
"I work as a risk manager for a bank, which can be stressful and doesn't offer a lot of outlets for creativity. If you look at the AFOL community, some come from fields with no creative outlet. There are people who may not be talented with a pencil but can use Lego to express their creativity by building sculptures.
"It's mainly a shared activity for us – Lego is a great way for a family to either connect or have huge arguments about tidying up. On a night in I'll do a few hours of building. It's not unknown to stay up til 2am to finish a build. You just get into it and enjoy it and the hours fly by."

Via:: https://www.huffingtonpost.co.uk/entry/dads-using-lego_uk_5e3adbe7c5b670682954f6fe