By Aasma Day
Updated: See the latest stories on the coronavirus outbreak
Public fears over coronavirus may have led to panic-buying around the country, but for smaller shops that often provide a cornerstone of community life, local trade is painting a very different picture.
As fears grow over how Covid-19 will impact the UK economy, smaller businesses across the country are noticing a marked drop in footfall.

If the UK sees a lockdown similar to Italy "small businesses like ourselves would be screwed", one family cakemaker told HuffPost UK.
While many revealed a stoic attitude in the face of the outbreak, others are also plotting how they can help. One butcher – who is already pledging to deliver food parcels to those on benefits – has called on larger firms "to think about putting people before profit and doing things to help those affected by coronavirus."
Some business owners say that while they can understand the need for people to take precautions and follow advice to curtail the spread of the virus, they are urging them to temper their fears with reason.

Husband and wife team Josef and Annmarie Bailey own The Quarter in Hanley, Stoke-on-Trent, an independent cafe, bar, bistro and music venue.
They experienced the implications of the infection this week when they were greeted by an almost empty restaurant during the busy lunchtime period when they are usually full across two floors with nine members of staff on duty.
Josef told HuffPost UK that after examining their figures, they realised they had experienced a 63% drop in takings for the two-hour lunchtime period week-on-week when compared to the same period.
He says for the past few weeks, they had not noticed any difference, but over the last 48 hours, things have drastically changed.
"Since the public has heard about Italy being on lockdown because of coronavirus and the rising numbers of cases and more fatalities, we went from trading completely normally to the other end of the spectrum.
"The phone is not ringing as much with people wanting to book, and Hanley itself feels like a ghost town.
"With us being in the centre, people who would generally make a visit into the town on public transport – particularly older people – are not doing so.
"We survive on a lot of big businesses coming in for corporate lunches and things like that. But a lot of people's day-to-day decisions are being influenced by what they have seen on the news."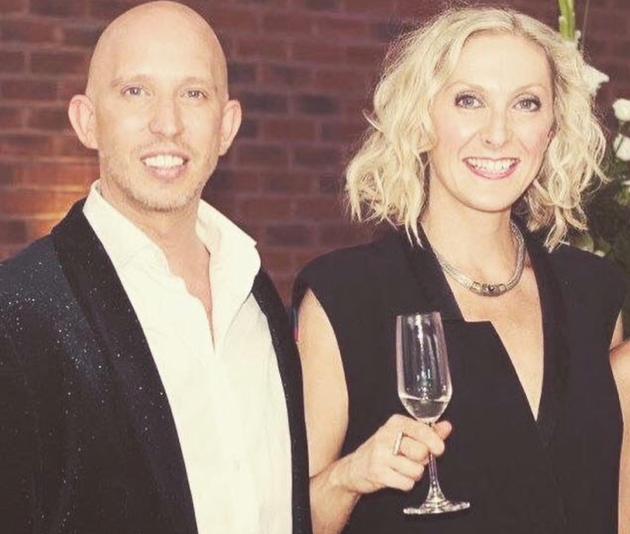 As a small independent business "having to deal with the media hype of coronavirus", Josef is imploring people to "temper fear with reason, panic with patience and uncertainty with education."
"People need to be as educated and balanced as possible and look at things in the context of the bigger picture. They also need to understand the locality of cases. Although there are people with coronavirus in the specialist unit at the local hospital, they have been brought in from other areas and so far, there have been no cases in Stoke-on-Trent."
Josef added that with margins being so slim in the food industry, as an independent business, they do not have the resources to put a contingency plan in place in the event of a crisis.
"We ultimately rely on consistent trade to be able to pay the wages of our staff and all the outgoings of our business.
"We are having to adapt and make sure we are not over-buying products and making quick decisions to save money.
"At the moment, it is business as usual, but any downturn in trade is difficult. We do have some savings put aside, so might have to eat into those to keep the business afloat."
The government's budget announcement that it will meet the cost for businesses with fewer than 250 employees of providing statutory sick pay for up to 14 days for those who need to self-isolate comes as welcome news to many, together with other emergency measures to support small firms through the coronavirus outbreak.
Mike Cherry, national chairman of the Federation of Small Businesses, said so far the retail and tourism sector have seen a slump in footfall and those recruiting from overseas are also facing challenges.
"Suspending business rates for small high street firms is a huge bonus for our town centres and high streets. Together with extra cash for those that already qualify for small business relief, this shows a real commitment to supporting small businesses at the heart of communities.
"Covering the cost of statutory sick pay and emergency measures for the self employed are particularly welcome."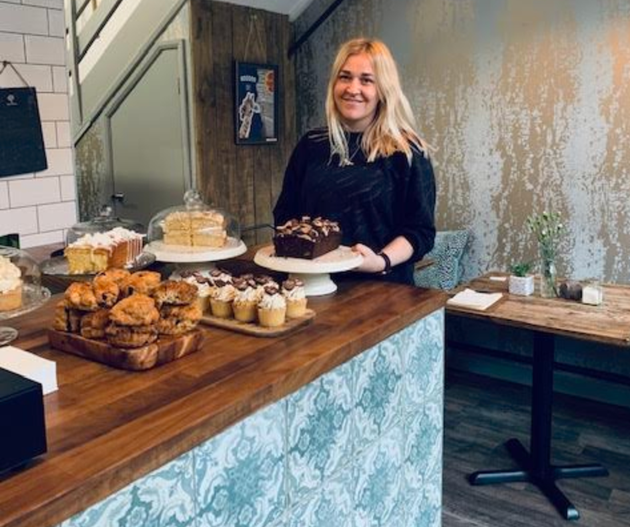 Cakemaker Harriet Gallimore, owner of The Cakery in Newcastle-under-Lyme in Staffordshire experienced a quiet week at her coffee and cake shop which she fears may be down to coronavirus, but her real concerns are if the situation escalates.
"In Italy, coronavirus has had a massive effect and there is a lockdown. If that happened here, small businesses like ourselves would be screwed," she said to HuffPost UK.
"I am fully booked for making cakes in March, April and May for birthdays, weddings and christenings. But if people self isolate or are concerned, they might not want to have these gatherings and it will have a knock-on effect on us."
Harriet explained that even closing for a day or two has massive repercussions for small businesses. As a food outlet making everything from scratch, she says she is constantly washing her hands, but says growing concerns about coronavirus is making people reluctant to go out, particularly the elderly or those with existing health conditions.
Harriet owns The Cakery with her mother and they have one other member of staff and a Saturday girl. "We are a small operation and If we had to close, we could not afford to pay our staff or ourselves. We would still have bills and rent to pay." she said.
"All we can do is keep doing what we're doing, until the worst comes to the worst. If we start panicking now, we will just make ourselves ill with stress."
Keeping calm and carrying on through challenging times is a sentiment shared by butcher Chris Brown of Brown's The Butchers in Chorley, Lancashire, a family butchers established by his grandfather in 1932.
He says the family business has survived worse times – including the 1967 foot and mouth outbreak which left the butchers shop only two or three weeks away from closure.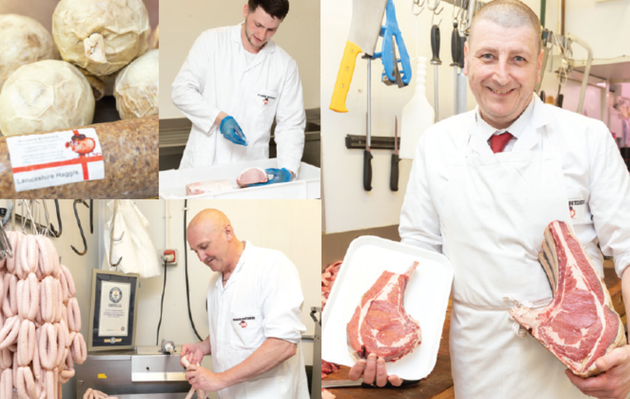 "Whatever is going to happen will happen regardless and I am not particularly frightened," he told HuffPost UK. "We have been trading here for a long time and have been through worse times.
Chris, whose father has recently retired, runs the business with his brother, sister and nephew. He said: "We just keep working with our heads down and whatever happens, we will pull together and come out of it.
"If coronavirus hits, there's nothing we can do about it, so there's no point fretting.
"Our shoppers are still coming in and buying from us and we are still buying and sourcing all our meat locally."
Butcher Dave Jones of Dewsbury, West Yorkshire, has pledged to put together a two-week food parcel and deliver it to anyone living near his shop who is on benefits and needs to isolate due to coronavirus.
If anyone near our shop has to self isolate over the corona virus and are on benefits I will put together a two week food parcel that will be delivered to your door .

— dave jones (@djonesbutchers) March 8, 2020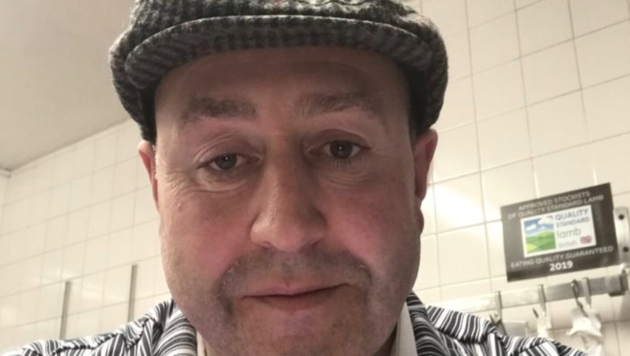 Dave told HuffPost UK that coronavirus is very serious and frightening for people and that local businesses and communities need to rally together.
He said: "It is going to be difficult for people to self isolate whatever their situation, but it will be particularly hard for people on benefits who might have to rely on shopping online from places they would not normally go which are too expensive for them.
"So I will put together a food parcel with meat, or vegetarian options if they want, together with tins, packets and toiletries to get them through two weeks and deliver it to them locally."
Dave said that as a business, he will just have to "take it on the chin" if coronavirus becomes a national crisis, but at the moment, he just wants to do his bit to help vulnerable people.
He said: "We are not giving into fear. Small businesses do not have massive reserves, but I don't think there's any point worrying until something happens. When it hits, we will deal with it.
"But in the meantime, I just want to do something to help local people who are struggling."
He added: "Larger companies need to think about putting people before profit and doing things to help those affected by coronavirus."
Malcolm Gents, who runs Gents Pie Shop in Wigan, in Greater Manchester, was eight when his father bought the pie shop and is now 76.
He says that although there have been three people confirmed in the Wigan borough as having coronavirus, he believes people in the community are "no nonsense" and he hasn't seen any panic buying or people giving into fears.
He said: "Small businesses do get hit harder if something like coronavirus affects them as they can't weather the storm like bigger companies can.
"We are in a better position than other small businesses as we have been here a long time and have paid everything off and have no debts. It is those who are starting out that I feel sorry for.
"If coronavirus did hit our business, we would have to shut down and self isolate. We have loyal customers who come in everyday, but if we shut, they would find somewhere else to go and you risk losing customers."
Businesses with Italian suppliers are worried disruptions to the supply chain could have a knock-on effect on their business.
Dominic Borel, director of a team which heads up four of Bristol's most popular restaurants – Pasta Loco, Pasta Ripiena, La Sorella and Bianchi's – told HuffPost UK: "Over the last couple of days we've had some of our suppliers, especially our Italian ones, saying they are anticipating having a bit of an issue getting some stuff out of Italy now.
"We're trying to figure out how we're going to combat that at the moment, we're looking at local suppliers, but a lot of our stuff from Italy is quite unique so we'd have to change the menu quite a bit whilst still trying to maintain our offering."
Borel's restaurant's remains busy, with tables fully booked for months ahead, but they have still noticed cancellations from visitors who had been in high-risk areas.
With the prospect of an Italy-style government-imposed shutdown on the horizon, restaurants across the country have ben left wondering what could happen if they were forced to close their doors.
Borel said: "A shut down would have a really big impact, we're not too sure what insurance would cover given the circumstances, but we're very busy and the restaurants are booked out for between three and six months, so I'm sure there would be a lot of unhappy people."
The Federation of Small Businesses says coronavirus is also impacting supply chains and companies who depend on factories in China.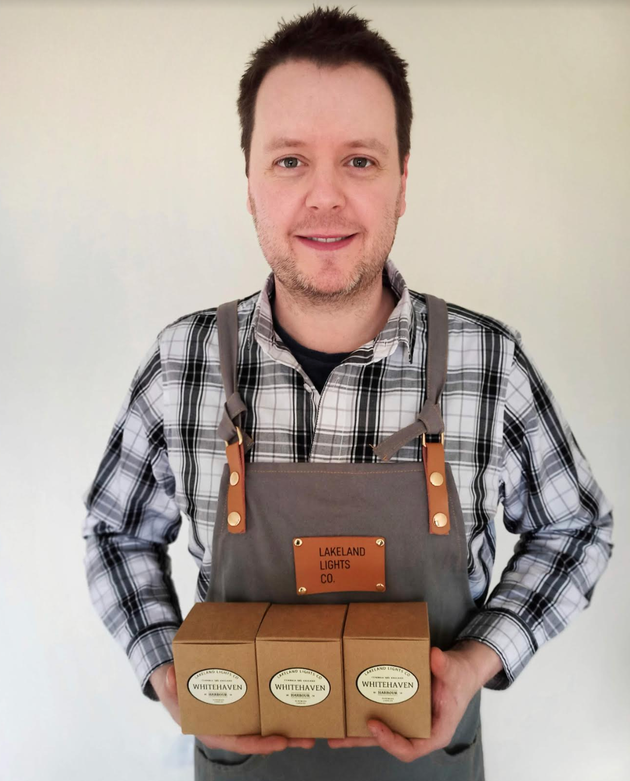 James Long and wife Jo Iles run Lakeland Lights Co in Cumbria making luxury scented candles inspired by the Lake District and Cumbria sold in around 25 retailers in the area.
Some of their raw materials such as the containers and lids for the candles come from China and although their supplies are not affected at the moment, he says they are keeping an eye on the situation.
He told HuffPost UK: "We have spoken to our stockists in the Lake District and although it is quieter, they say it is just the seasonal quiet period. There is a perception that there are less overseas visitors, particularly from the Chinese community.
"However, this has not impacted our business as we get a lot of domestic tourists and local people buying our candles."
He added that while it is important for people to be diligent, common sense seems to be prevailing in Cumbria and he has not witnessed any stockpiling or panic buying.
He said: "We are treating things as business as usual and the viewpoint in Cumbria is that people are just living normally. We will deal with it when it happens.
"Even if things get difficult, we are optimistic that we can be resilient and deal with the challenges. We are not going to be driven by fear.
"Our message would be that people should carry on supporting their local family-run businesses through this difficult time."
Matt Parkes, the owner of Swallow Coffee Shop in Hammersmith, London, said there had been a noticeable drop in the number of customers over the past two days.
"It does feel now that it's beginning to bite, there just aren't as many people on the street.
"We've got the same number of staff in as usual, it's a coffee shop so the mornings are busy but there isn't the footfall – people are either staying at home or working from home.
"People working from the cafe are a big part of our custom, and those people are still coming in but the ones who appear to be missing are the transient visitors in the morning heading to the tube station."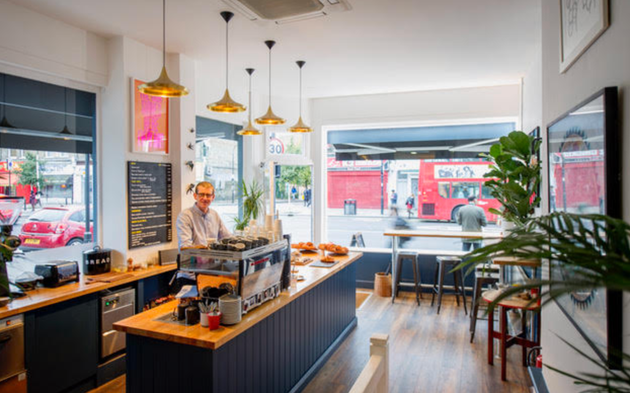 Parkes says his staff are anxious about going off sick as statutory sick pay of £94 a week isn't enough for them to live off. "Whether I need them or not, I'll pay my staff as long as they're well to work, that's my responsibility and I won't send them home, but I think my staff are concerned about that.
"But the business rates measures announced yesterday by the chancellor will be a great help, a huge help."
Parkes plans to keep Swallow open for as long as possible – but with social distancing measures set to come in sooner rather than later, it's difficult to see how businesses like coffee shops could operate as normal.
"If the government advice is to close then we will close. It's looking like they'll announce today that we have to socially distance ourselves, but how you do that in a coffee shop I just don't know. We're in close proximity to people all day, every day, we're handling money.
"I personally will be able to weather this, but I think lots of independent businesses won't be able to and we could come through the other side to find the high street even more decimated."
Hannah Essex, British Chambers of Commerce co-executive, said: "We're hearing from increasing numbers of businesses who are having to manage the knock-on effects of Coronavirus, from shipping and travel restrictions to increased freight costs and supply chain disruption.
"Companies of all sizes need to stay up-to-date with official guidance, consider potential impacts on their day-to-day operations, and act where possible to mitigate risks.
"The Chancellor has listened to our calls for support to help firms overcome cash flow challenges posed by coronavirus."
Via:: https://www.huffingtonpost.co.uk/entry/coronavirus-fears-small-businesses-economy-slump-trade_uk_5e693527c5b690c5a6e89dbd