A family of four from the EU migrating to the UK will face a new £2,200-a-year fee to use the NHS, the Budget has confirmed.
Chancellor Rishi Sunak announced an extra £6bn for the NHS, but buried news that the government plans to hike up the immigration health surcharge.
The levy is added to visa applications as an annual fee for UK healthcare.
The document also confirmed that EU citizens face paying the levy alongside all other migrants when the UK leaves the bloc in January.
A single person will now face a £624 per annum fee, while a child will pay £470.
Previously, for all immigrants the charge was £400 for adults and £300 for children and young people and for EU migrants it was free.
The Treasury estimates the levy, which is payable before an applicant has their visa approved, will raise £1.5bn by 2025.
Sunak, who announced £100bn of investment as part of his budget, made little reference to the policy in his speech in the Commons.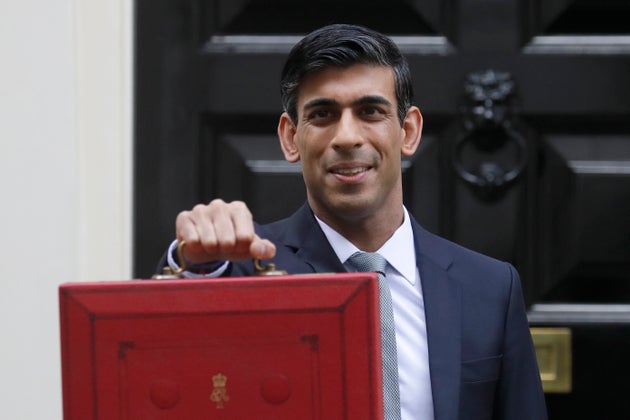 The policy was made clear in the documents published shortly afterwards.
It read: "To ensure that new arrivals to the UK contribute to the funding of the NHS, the immigration health surcharge will be increased to £624.
"The government will also introduce a new discounted rate of £470 for children in recognition of the increased impact on family groups."
Critics say the charge could dramatically reduce immigration and leave sectors such as care and hospitality with gaping staff shortages.
SNP MP Stewart McDonald said it would deter much-needed doctors and nurses from coming to work in the NHS.
He tweeted: "Just a shameful, petty and counterproductive move to increase – yet again – the Immigration Health Surcharge. Our hard working citizens from overseas do pay tax after all."
Labour MP Seema Malhotra added: "It is frankly counterproductive that the government is raising the immigration health surcharge at a time when we need more immigrants and skilled workers to meet the shortages in our labour market and our NHS."
Lib Dem leadership contender Layla Moran tweeted: "Tories are increasing the immigration health surcharge. So migrant workers who we desperately need to staff vital services pay more even though they contribute on average more to the economy. Shameful."
Via:: https://www.huffingtonpost.co.uk/entry/eu-migrants-face-new-ps620-fee-to-use-nhs-budget-confirms_uk_5e68f082c5b68d61645e37de