Updated: See the latest stories on the coronavirus outbreak.

As the number of coronavirus cases increase in the UK, places involving large gatherings are coming under scrutiny for their safety. But at a time when people are also more likely to need reassurance and comfort, the outbreak could pose potential problems for religious leaders, still hoping to draw a congregation.
The UK government has not yet imposed any restrictions on gatherings – but if they do so it could affect millions of people who gather week in, week out to practice their faith.
While some religions already involve washing as part of their rituals, others involve methods that will need to be adapted to help minimise the risk to worshippers.
With some places of worship capable of accommodating thousands of worshippers, a significant proportion of which will be elderly (statistically the most-likely to be affected) – there are serious questions about how religious practices will bee affected.
Here's how different faiths in the UK are preparing for coronavirus:
Churches
While churches, alongside most other places of worship, are following generic advice provided by Public Health England – encouraging their congregation to wash hands for longer and more frequently, carry tissues, and asking them not to attend if they have any flu symptoms – there are some more specific aspects of Christian ritual that are likely to be adapted.
Official advice released by the Church of England recommends that priests avoid the use of the chalice or common cup during eucharist – instead only taking the bread or wafer and leaving the drinking part to the priest.
Intinction – dipping bread in the wine during eucharist – has also been discouraged, and priests have been warned against putting the bread or wafer directly on the recipient's tongue.
Should the outbreak worsen, churches have also been asked to consider to avoid shaking hands during the traditional "peace be with you", and consider refraining from physical contact during a blessing or "laying on of hands".
Some churches have already been closed after members of their congregation were confirmed to have contracted the virus, including St Mary's Church in the Devonshire town of Churston Ferrers.
Reverend professor Gina Radford, a vicar in South Devon who was deputy chief medical officer for England until 2019, has been advising the Church of England on its coronavirus guidance.
She said: "We, as a church, are here to support people both spiritually and practically, to listen to concerns if they are worried and to affirm and confirm the official health guidance."
Synagogues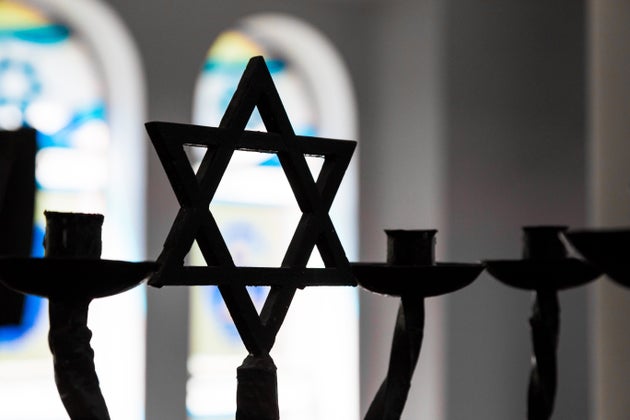 David Mason, a rabbi at Muswell Hill Synagogue, said: "We're part of United Synagogue, which is an orthodox Jewish body, and they have been very good at giving information through to the community to consider how we behave in the synagogue – making sure there's handwash, gel, and tissues.
"We have quite a lot of people in the synagogue on Saturday morning, and after the service we go into a hall and have a lot of food, so we've clearly identified points where there's more opportunity for it to spread.
"We're taking it seriously, and telling people not to come if they have come from the areas in shut down or are showing any of the symptoms, as advised by Public Health England."
Although there have not yet been any suspected cases of coronavirus at Muswell Hill, the synagogue has come up with contingency plans should any members of the community have to self-isolate.
Mason explained: "For example, Jewish people who've lost a relative say a special prayer for 11 months after they've passed away, and they need to be a community setting to say that.
"We would then help people, and have someone say it if they couldn't get to the synagogue."
Leaders at the synagogue have set up a "crisis group" who are discussing how best to tackle the threat posed by the virus, which at the moment revolves largely around managing hygiene.
As part of that, they are reconsidering the types of food on offer at the synagogue after a Saturday service and at events such as Bar Mitzvahs – keeping away from bowls of food and instead distributing refreshments on individual plates.
"We need to take our civic and social responsibility seriously, but do it in a balanced manner," Mason said. "We're not stopping events, but we'll take the advice that comes and see what happens."
Mosques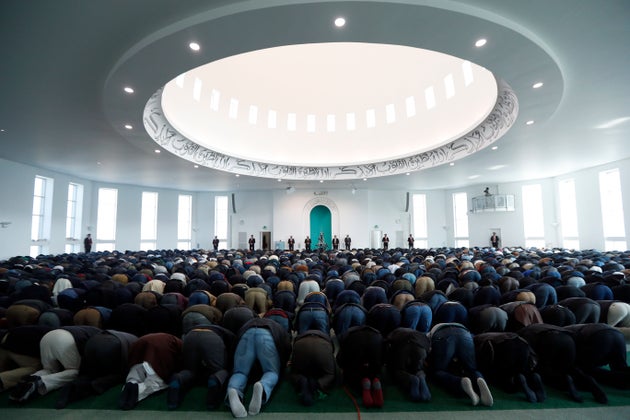 Birmingham Central Mosque trustee Dr Thurram Bashir told HuffPost UK the mosque has spent an extra £1,000 on hand sanitiser and a large quantity of extra tissue paper and bins in which to dispose of used items.
He said: "It has been very expensive but it is a priority that we look after people. And in turn, please don't come if you are feeling unwell, please don't put others at risk."
He said worshipers seemed to have been following official advice, with attendance levels down for funeral prayers. He added that the extra sanitiser, tissues and bins were also being utilised by the staff and visitors to the mosque's food bank which operates on a Tuesday.
He also pointed out that worshipers are asked to shower before attending prayers and that the mosque has washing facilities to perform ablutions on site too. Those attending Friday prayers are asked as a minimum to wash their hands, face, nose and arms up to the elbow.
Sabah Ahmedi is a imam at Britain's biggest mosque, the Baitul Futuh Mosque in Morden, and explained that leaders were doing everything they could to follow the limited advice from the government.
"Everyone is taking the precautionary measures as instructed by the government; washing your hands, reducing physical contact, covering your mouth when coughing, that sort of thing," Ahmedi explained.
"We've asked anyone with symptoms of cold or flu not to come to the mosque, and we've even cancelled one of our events which was due to take place next month – the National Peace Symposium – because of the risk of coronavirus."
As a member of the Ahmadiyya Muslim community, an Islamic movement with branches across the world, Ahmedi explained that the fight against coronavirus isn't just based in their local mosque, but a global effort.
"We are taking advice across the world, wherever the risk is," he said. "We're at the forefront of making sure the members of our community are kept safe.
"But there's only so much you can do – everyone is responsible for their own wellbeing. You can only wash your own hands, I can't do it for you, but we are following all the instructions given to us by the government and making sure that everything's clean and tidy."
With specific advice on how to deal with Covid-19 still limited, places of worship can only follow the same best practice rules obeyed in other public places, but Ahmedi explained that some established routines mean that the mosque could be one of the cleanest places to be.
"You have to perform ablution [the act of washing] anyway, so that's one aspect of personal hygiene that's already done before you even enter."
Gurdwaras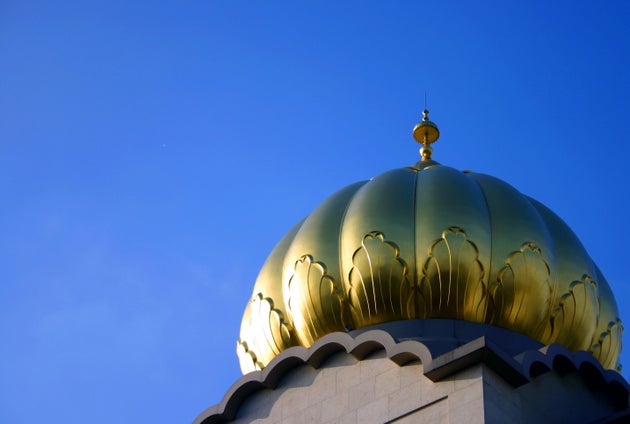 Gurpreet Singh, the president of the Central Gurdwara in Notting Hill, said: "We've been keeping a close eye on the advice coming out from the government, but also looking at in relation to how the gurdwara operates, what impact it's likely to have on us, and what we can do to make sure we keep our congregation safe.
"The advice we're putting out to our congregation is if someone has had symptoms of the flu or the coronavirus, just don't come to the gurdwara and stay away for at least a week.
"Like any other public place, we have people coming from all over so our advice is if you've got any symptoms, don't come for now."
As well as protecting the community in a general sense, Singh and the team are also looking at the specific day-to-day routines of a gurdwara and working out where the risks could lie.
"We do serve food, as is the Sikh principle of langar, and though we do already operate to very high food hygiene standards and have a five star rating, we are looking at whether there's anything we should change," Singh explained.
"So far it's been cautious about who comes to work in preparing langar, making sure they don't have, or haven't had symptoms in the last two weeks of any type of flu.
"The other thing we already have in place is using paper towels. A lot of places are warning not to use cotton towels to dry your hands, but we use paper and all the soap we use is antibacterial."
Singh explained that deep cleans of the building are already carried out on a regular basis, and certain adaptations – such as a specialist antibacterial flooring, often used in hospitals, in the langar hall where people eat – mean that parts of the gurdwara are already more resistant to the dangers of coronavirus than other public places.
Temples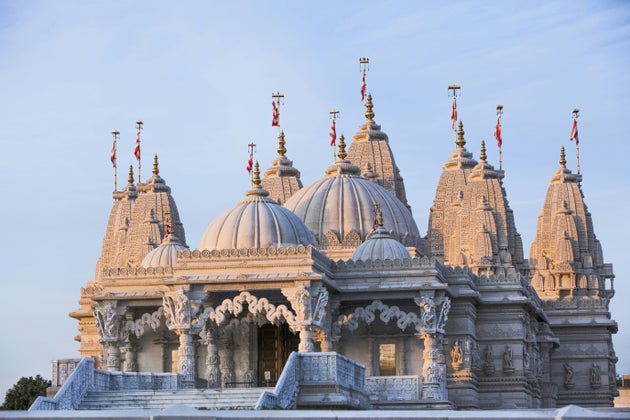 London's most widely-visited temple, the BAPS Shri Swaminarayan Mandir – often referred to as Neasden Temple – has cancelled all of its events and religious assemblies in a bid to protect the health of devotees and visitors, particularly the elderly and the vulnerable.
Nobody from the temple was available to speak to HuffPost UK, but a statement on their site says that all group and school visits have also been cancelled, and daily viewing of the murti – an image, statue or idol of a deity – has been provided online for followers.
Temples belonging to the Bochasanwasi Shri Akshar Purushottam Swaminarayan Sanstha (BAPS) organisation in the UK and Europe – including those in Leicester, Coventry, and Leeds – are all following the same advice.
Additional reporting by Sara Nelson
Via:: https://www.huffingtonpost.co.uk/entry/religion-coronavirus-places-of-worship_uk_5e627bb0c5b647a5bd31622d