By Matt Bagwell
Christmas isn't Christmas without brussels sprouts, family arguments and Love Actually on the box.
It might be 16 years since the much-loved festive romcom was released, but Richard Curtis's all-star movie is as popular today as it was when it first hit cinemas.
But if you thought you knew everything there was to know about the film after watching for the 247th time, think again…
1. There is only 4 years between these two stars. FOUR YEARS!
There is only a four-year age gap between Keira Knightley, who played newly-wed Juliet and Thomas Brodie-Sangster who played lovestruck Sam. Keira was 17 during filming while Sam was only 13 (yes, he was actually a teenager). Mind. Blown.
2. There was a good reason Keira Knightley wore that big hat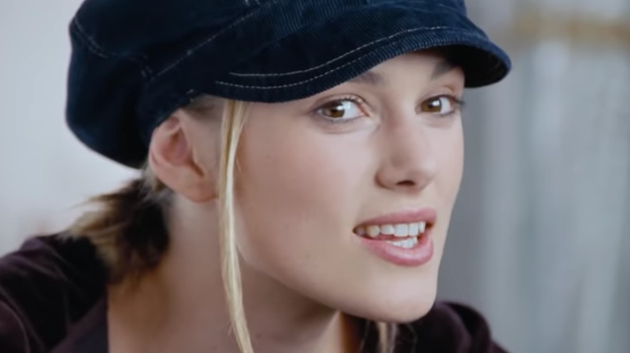 "I had a massive spot in the middle of my forehead," she told BBC Radio 1. "It was humongous, so there was no choice but to find a hat to cover it — because there was no lighting or makeup that was going to cover it."
3. The film's creator and director Richard Curtis admitted there is one scene he would change if he could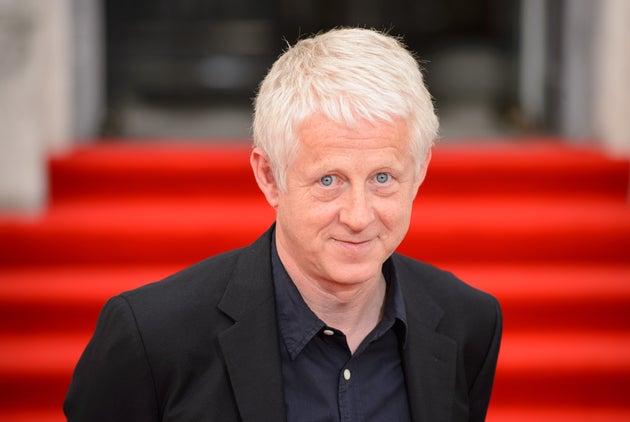 "I think the naked people should be wearing more clothes," he told NME. In case you need your mind jogging, Richard is referring to the scene in which Gavin & Stacey star Joanna Page's character Judy is seen naked as her co-star Martin Freeman, as John, cups her breasts.
4. Martin Freeman had an unusual way of hiding his blushes
The actor might appear naked in that scene with Joanna, but he was actually wearing a cock-sock. And yes, that is an official term.
5. There is one scene that gets cut the most from TV broadcasts
Yep, the love story of John and Judy as a pair of stand-ins on an erotic drama mimicking sex acts usually ends up getting the chop.
6. Richard Curtis cast members of family whenever he could
His daughter and wife Emma Freud appear as the second lobster in the Nativity, the wise man with the Spider-Man face paint is the couple's son and the housekeeper at Downing Street is played by Emma's mother.
7. Olivia Olsen – who sang All I Want For Christmas Is You – turned down multiple record deal offers after the film was released
"I could have been some child star and had a total breakdown by the age I am now," she said. "I might have been a has-been by now instead of still trying to build up my career." Olivia was recently seen on this year's Celebrity X Factor but was the first star to be voted off.
8. Richard Curtis wrote to Laura Linney to ask her to star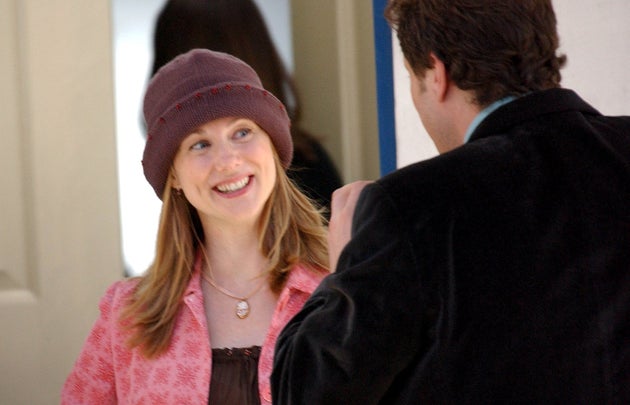 …but there's a bit more to this story. The actress revealed: "I got a letter in the mail from Richard Curtis saying that he'd been trying to cast this part, and he'd kept saying to his partner, Emma Freud, that he'd been looking for a 'Laura Linney-type,' and she said, 'Why don't you ask Laura Linney?'"
9. Hugh Grant HATED filming *that* dance scene
You might love that scene in which the PM can be scene strutting his stuff around No.10 to the Pointer Sisters' Jump (For My Love), but the British actor described filming the scene as "absolute hell".
10. Hugh didn't actually rehearse his famous dance scene as he was so anxious about filming it
He explains: "There was this dance written and I thought, 'That's going to be excruciating' and it has the power to be the most excruciating scene ever committed to celluloid. I certainly dreaded filming it and Richard kept saying, 'Don't you think we'd better rehearse the dancing scene' and I'd say, 'Uh yes I've just gotta learn some lines…my ankle hurts today'. So it was never rehearsed."
11. Think that card scene starring Andrew Lincoln looks familiar?
You'd be right…
12. Andrew Lincoln went all method when it came to those signs
Via:: https://www.huffingtonpost.co.uk/entry/love-actually-facts-trivia_uk_5dfa5325e4b0969b618efe9b