Boris Johnson's special adviser Dominic Cummings is paid almost £100,000 a year in taxpayers' cash, the government has disclosed.
The Cabinet Office's annual report on special advisers – or "spads" – sets out some of the eye-watering salaries for staff at No.10, and has been published online.
It reveals Cummings, the controversial former Vote Leave boss widely credited for masterminding the Brexit campaign and Johnson's general election victory, is paid between £95,000 and £99,999.
But he is not the top earner in Downing Street. Lee Cain, the director of communications, is paid almost as much as the prime minister (£149,000), pocketing between £140,000 and £145,000.
Cain is on the same salary as Sir Ed Lister, who is chief-of-staff at No.10, and Munira Mirza, director of the PM's policy unit.
The two previously worked for the Johnson when he was mayor of London, with Lister stabilising a rocky period at City Hall and Mirza serving as deputy mayor for education and culture.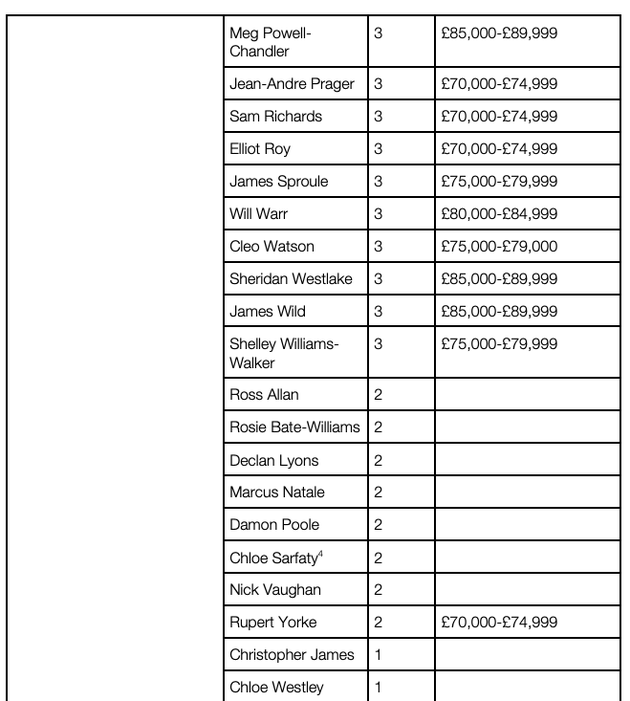 Those being paid around £125,000 include parliamentary expert Nikki da Costa, whose title is director of legislative affairs, Brexit adviser David Frost, and business adviser and ex-Sky executive Andrew Griffith.
Rob Oxley, Johnson's press adviser who was caught on camera swearing during the election campaign when Johnson hid in a fridge, is paid about £85,000.
Ex-Ernst and Young executive Mats Persson, who previously advised David Cameron on Europe and was drafted in to work for chancellor Sajid Javid when Cummings sacked his media adviser Sonia Khan, is paid around £120,000.
Home secretary Priti Patel's top adviser James Starkie, an ex-Vote Leave staff member who was escorted from Westminster's Strangers bar for swearing and being aggressive, earns between £80,000 and £85,000.
Cabinet office minister Michael Gove's advisers, Henry Cook and Henry Newman, are in the same salary band.
Via:: https://www.huffingtonpost.co.uk/entry/dominic-cummings-gets-paid-ps90k-of-taxpayers-money-to-advise-boris-johnson_uk_5dfce18de4b05b08bab45d98