Babies and toddlers are like small, drunk Santas after too much sherry on Christmas Eve – they sway and lurch, take faltering steps, babble nonsense and laugh (or cry) hysterically.
Well, now you can make that comparison even more striking with our pick of the best festive outfits for babies and toddlers.
From ridiculously cute reindeer, to hilarious icing-topped puddings, it's always a great idea to put your child in a silly outfit for Christmas (and then take photos: lots of them).
Here are our favourites.
You can't say no to a baby dressed as a pudding – and this one is the full set, with pop-pom hat, green leaf and bright red tights to match. It's made of GOTS organic cotton and has popper fastenings along the crotch and at the neck to make it easy to get on and off a wriggly baby. Cuter than Christmas itself.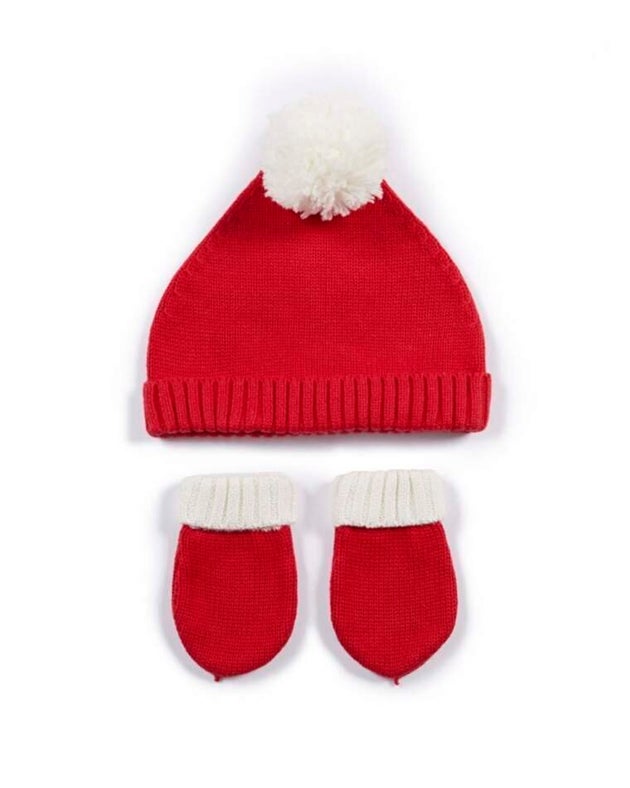 It's not an entire outfit, but we think this is the perfect addition to anything your child wears throughout December – a two-piece Santa hat with matching red mitts. Made with 100% cotton, and perfect for the cold snap. It's even got a pom-pom.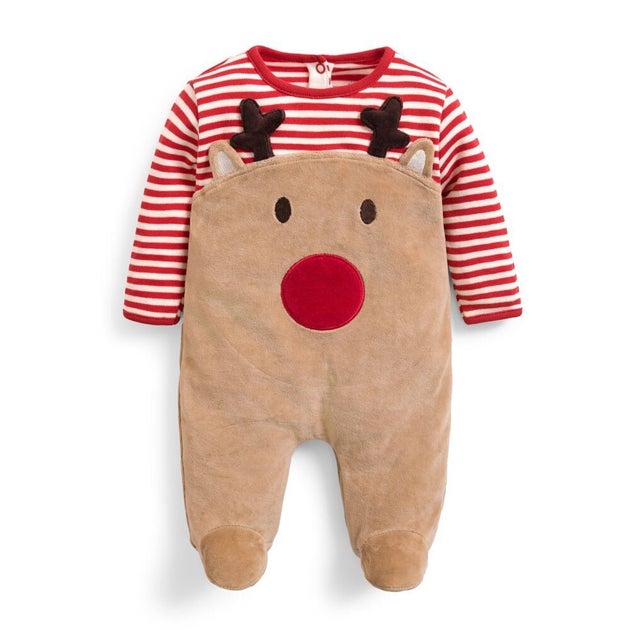 This adorable sleepsuit – complete with candy cane stripes, a reindeer face and a big red nose, will be a show-stopper this Christmas. There are fold-down scratch mitts in the sizes available for younger babies, and the suit opens at the back – but it still has leg poppers to allow for easy changing. Reindeer-tastic.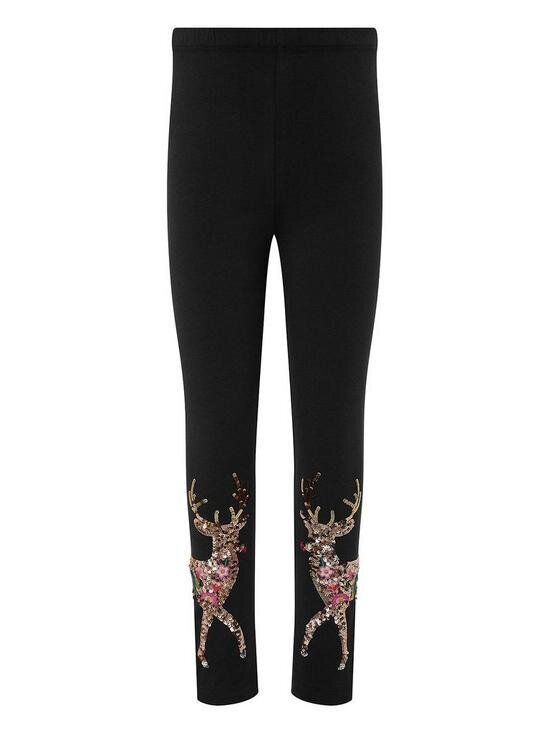 Ranging in age from 3 to 13, these navy leggings are adorned with sequin reindeers and embroidered flowers. Cotton and elastane and machine-washable. We just wish they came in adult sizes, too.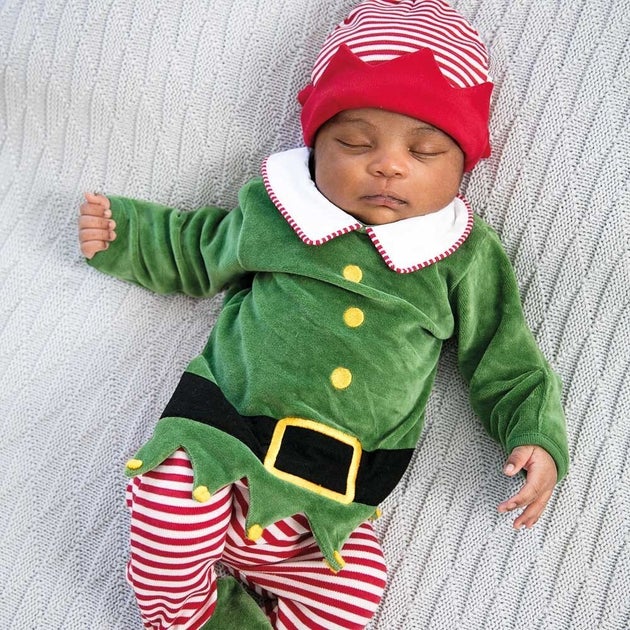 There's something special about transforming a sleeping baby into a tiny, mischievous elf – and now you can, with this perfect green tunic, complete with embroidered belt buckle. Featuring super-soft velour and a candy-cane stripe to the bottom half, and made entirely of soft cotton, there's even a coordinating hat. It's all we want for Christmas.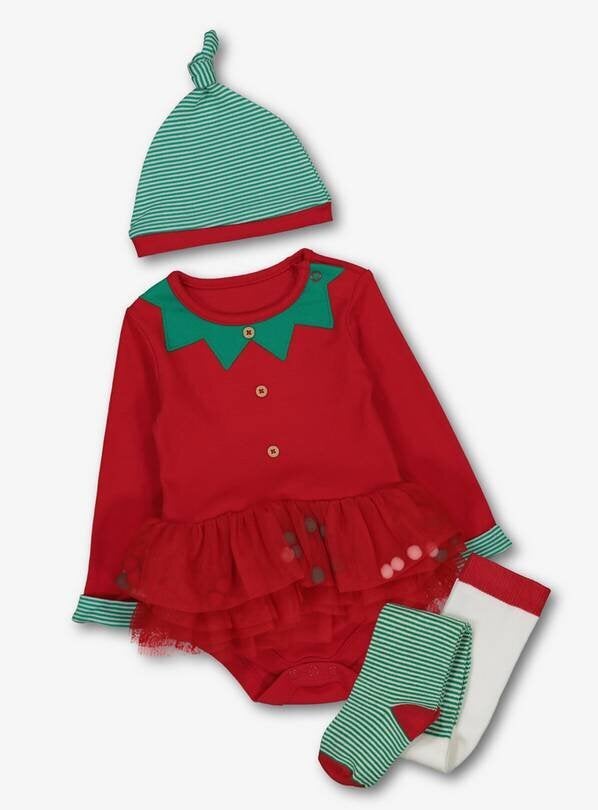 Another Christmas elf outfit – but this time, with a tutu skirt (we simply couldn't resist). This pure cotton bodysuit has a green elf's collar and trim with buttons, plus a layered tutu skirt with pom-poms inside it. Comes with a matching green stripe hat and tights. Perfection.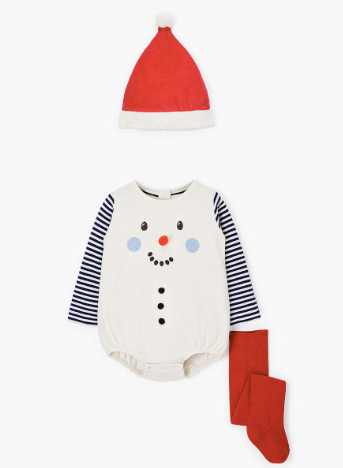 It's… too… adorable. Knitted from a soft GOTS organic cotton blend, it features a cute snowman design with 3D detailing on the front, with a matching red hat. There are popper fastenings along the crotch and at the neck so you can change your little snowman easily.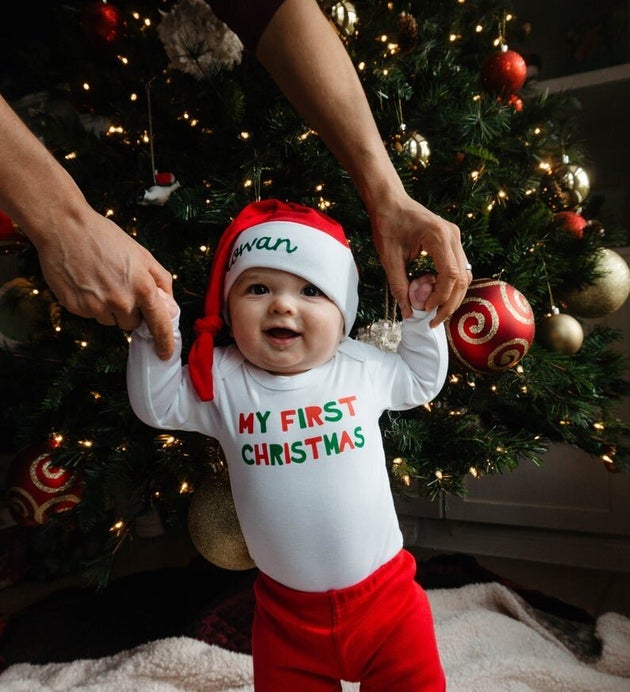 This adorable white short or long-sleeve bodysuit, made by Etsy seller Ashlaus Green, has "My First Christmas" on it in red and green, making it the go-to outfit of choice for a baby boy or girl. To complete the set it has red trousers with green trees on the knees, and you can personalise the name on the Santa hat in festive green script.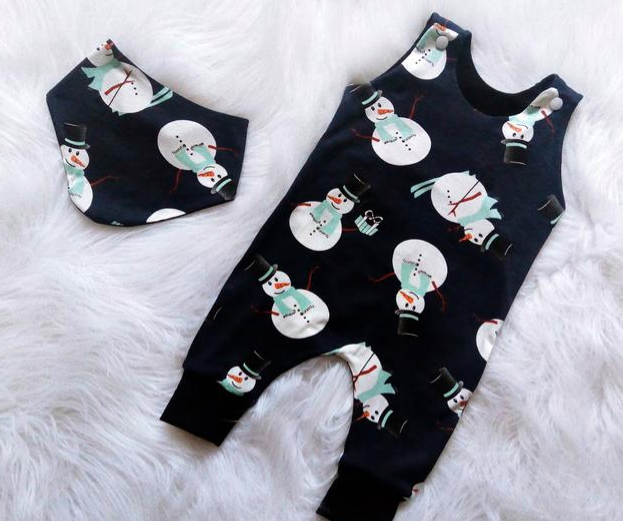 This handmade baby Christmas romper suit with festive snowman design, by Etsy seller Bisbas, is made from a soft stretch jersey fabric, half-lined with snaps on the shoulders and cuffs. It even comes with a matching bib. All together now… ahhhhhhhhh.
Via:: https://www.huffingtonpost.co.uk/entry/look-cute-for-christmas-the-best-festive-outfits-for-babies-and-toddlers_uk_5de53184e4b0d50f32a63aa3