By Anya Meyerowitz / HuffPost UK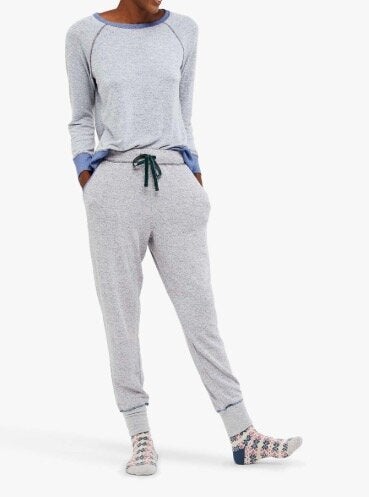 Forget oversized cashmere jumpers and faux-fur lined boots. If I had my way, my winter uniform would exclusively be pyjamas.
I'm not talking about the sexy, lingerie-style PJs that rom-coms suggest are a rite of passage (along with pillow fights!) for all women. When I say pyjamas, I mean the roomy, snuggly kind that feel like a constant hug.
It's more acceptable than ever to change into pyjamas as soon as we arrive home. Watching festive films and sipping mulled wine in anything other than a flannel-lined pair with snowmen on them, is just wrong.
From full-on festive prints to chic matching tops and bottoms that will keep you feeling snug, we've searched high and low to find you a list of the cosiest winter pyjamas on the market.
Merry Christmas to all, and to all a good night!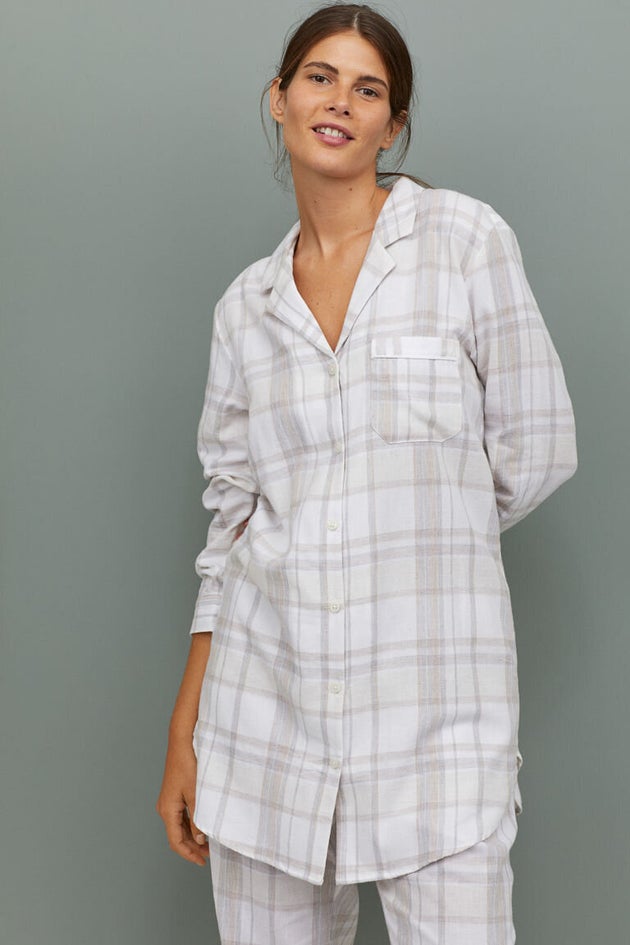 If you've ever wanted to channel Friends' Rachel Green (aka Jennifer Aniston) pottering around in the morning looking relaxed but effortlessly gorgeous, then this oversized pyjama shirt is a must. Made entirely of cotton, it is super soft and can be paired with a thick pair of cashmere socks or matching bottoms if your legs get a little chilly.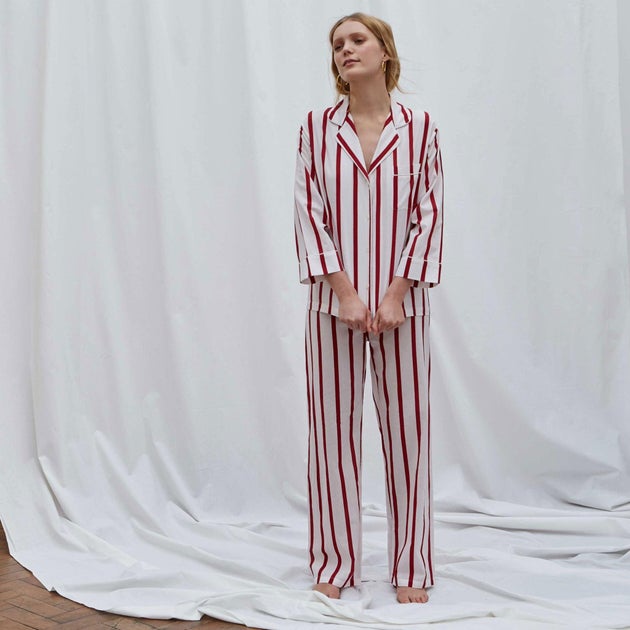 Yes, these cotton pyjamas might make you look like a candy cane, but we're sure you'll agree that is extremely chic. Honna is having a bit of a moment, and these guys know their stuff when it comes to sleepwear. These PJs might be towards the top end in terms of spend, but they will make you feel fabulous.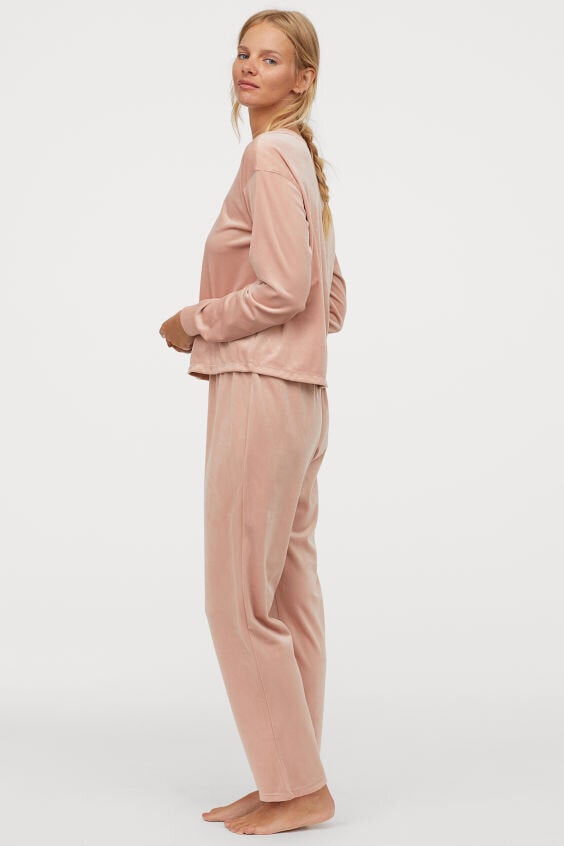 These ultra-roomy pyjamas are ribbed around the cuffs so you won't find your sleeve dripping into your Christmas Eve tipple. The bottoms are a wide-fit, too, giving you lots of room to wriggle around if you're too excited (listening out for sleigh bells) to sleep.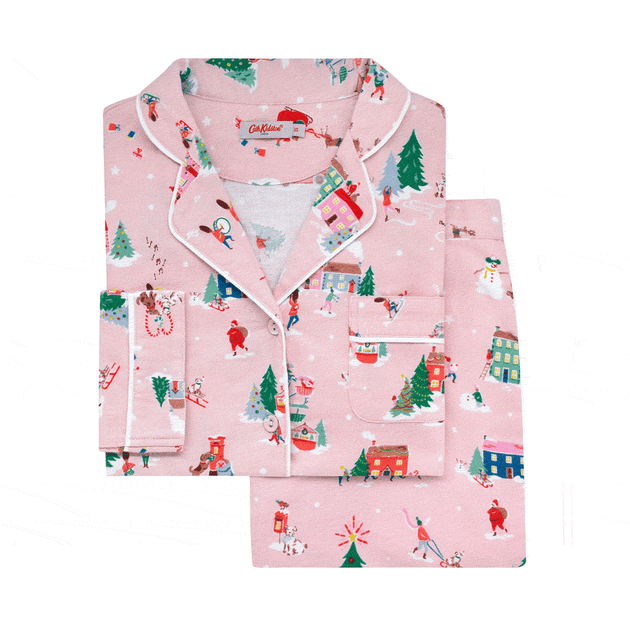 No one does Christmas kitsch like the queen of cute and festive prints herself – Cath Kidston. This good quality brushed-cotton set doesn't disappoint. They're so thick, you'll stay cosy and warm even in deepest winter. And just look at the little sausage dogs frolicking in the snow. Adorable!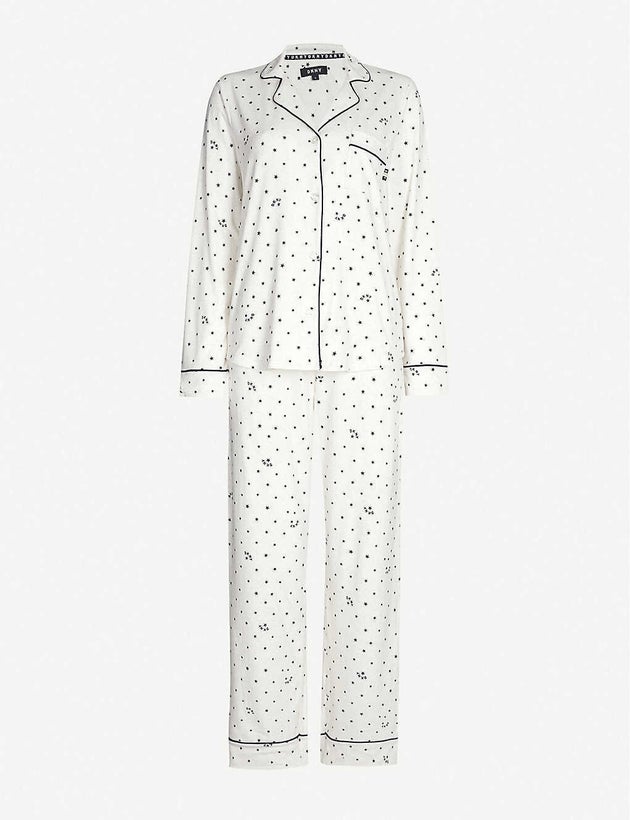 These cosy, coordinated pair of white pyjamas from DKNY have been given a modern update with contrasting piping. They're warm yet lightweight, flattering yet roomy and, best of all, won't lose their softness in the wash.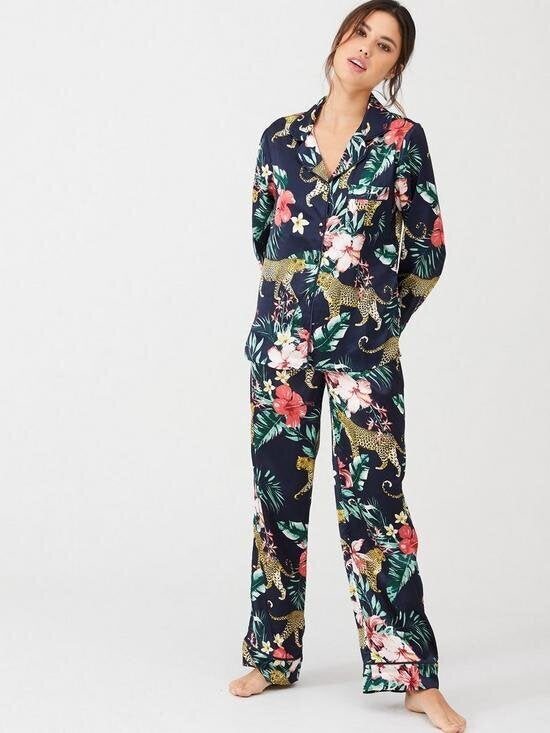 We know that it's anything but tropical outside at the moment, but this vivid print will brighten the early evenings and makes the set look like a pricey designer pair – despite the fact they're only £32. The smooth satin fabric also makes it an excellent option to lounge in and is available in up to a size 24.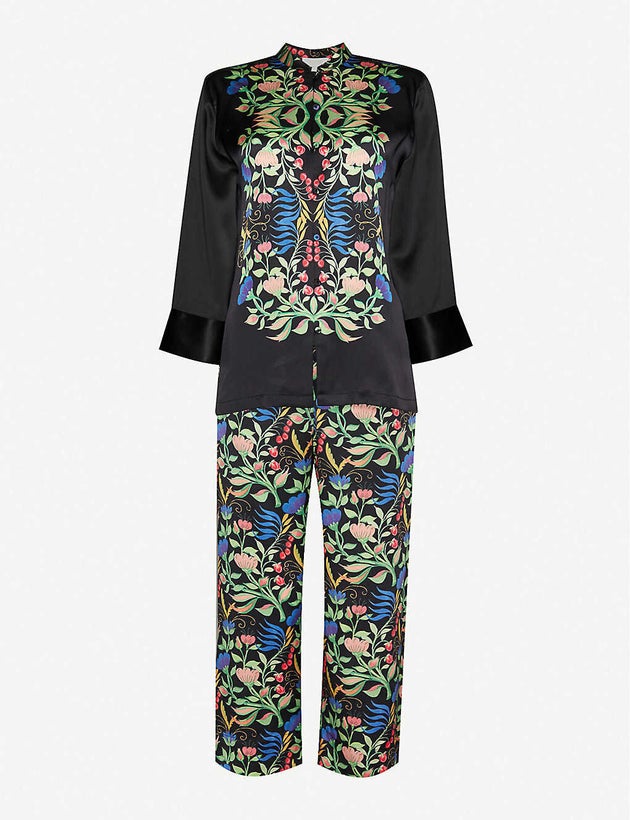 If you're looking to seriously splash out on sleepwear (well, it is the season for indulgence) then look no further than this pure silk pair of pyjamas from designers Yolke. These posh PJs, the brainchild of ex-Temperley designers Ella Ringner and Anna Williamson, mix stretchy silk with cropped, tapered trousers for a tailored sleepwear look. Put them on your Christmas list, quick!
We all work hard to earn our money – so it shouldn't feel like hard work to spend it well. At HuffPost Finds we'll help you find the best stuff that deserves your cash, from the ultimate lipstick to a durable iron to replace the one that broke (RIP). All our choices are completely independent but we may earn a small commission if you click a link and make a purchase.
Via:: https://www.huffingtonpost.co.uk/entry/best-christmas-pjs_uk_5dee10dde4b07f6835b58e7a