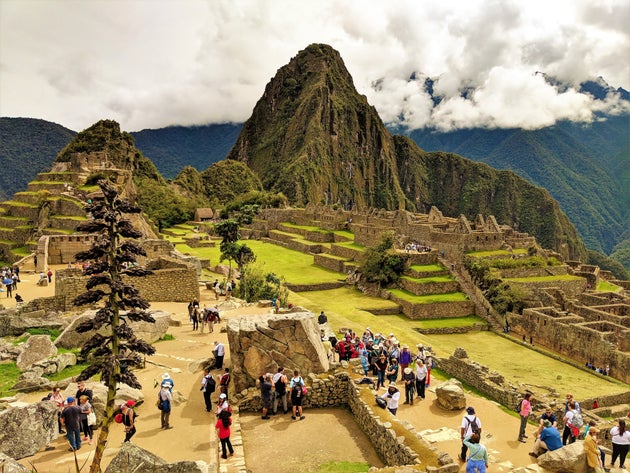 Caroline's favourite travelling memory is from a 2017 trip to Yellowstone National Park with her best friend. The pair got up at 4am to drive the 90-minute distance from the town of Jackson Hole into the world famous nature reserve. En-route they pulled into a cafe to buy breakfast and watched the sun coming up. "It was literally the most beautiful thing I've seen in my entire life and knowing we had the whole trip ahead of us – magical," she says.
She has been planning that moment for months. Researching online, looking at pictures on Instagram and Twitter, reading everything she could find. In fact, the same routine she followed before visiting any new place. The 31-year-old nurse from Massachusetts in the US, goes on holiday every eight weeks, a habit she started when she turned 25.
While her friends were posting pictures on Facebook of engagement rings and newborn babies, she hankered after her own achievements to share online – and started trying to visit as many countries as possible. Although she narrowly missed out on claiming the "30 before 30" titled for visiting as many countries in as many years, she did manage 24 in five. In 2019 alone, she has been on nine holidays – including trips to India, Colombia and Portugal.
"I wasn't intentionally setting myself a "30 before 30" but that is how I was treating it – travel as a checklist," she admits. Now she has passed 30, she has a new goal – inspired by travel blogs – to visit all seven continents before she has kids. She's so determined, she won't go back to any country twice. "I don't want to waste time seeing the same places. The world is so big."
Tariq, 27, from Leeds has also been working on his travel 'bucket list' for five years. He was first inspired to create a list when he saw a friend post one on Facebook. "I liked that he was showing all the places he'd been, it looked impressive," he says. The PhD student has been to four countries in the past year, all picked through searching Instagram hashtags and travel inspo pages – and says he gets real satisfaction from feeling like he's checking off the boxes on his list (a handwritten one in the back of his Moleskine notebook).
"I think about that selfie I'll take when I get to that landmark, and it makes me feel like I'm achieving something with my life, that I've made it," he says.
For centuries,
All Is Not What It Seems In These Bali Tourist Instagram Snaps

So, is the era of internet-inspired travel a good thing for tourism – or tourists? Does it democratise travel or send us all on the same list-led trips, chasing after the same photos to upload just to prove we've been?
Professor Graham Miller, chair in business sustainability at the University of Surrey says: "[This] internet mentality feeds into a way of thinking that places are to be ticked off rather than enjoyed for their own merits or having an intrinsic motivation to go there." The value of these trips becomes telling people you've done them, rather than enjoyment and a clear example of where this performative travel causes problems is the 'big five' safari list, he says.
These are the five African animals (lion, leopard, rhinoceros, elephant and buffalo) that safari tourists are recommended to see. "The big safari companies try to promote those to motivate guests to feel like they've achieved something by the end," says Miller, "then the guides get a big tip because they helped tourists see all of the animals and get that picture.
"But, all that does is create a bottleneck around those animal areas with people looking for them to satisfy commercial tourists. If you were to travel around with environmental scientists they would get just as excited about an African wild dog or a fern growing at the side of the road."
These lists switch off creativity and imagination and concentrate us all into a smaller space.
Tour operators are seeing this effect in both urban and natural environments alike: "People think if you're in Rome you simply have to go and see the Sistine Chapel or see sunset at Uluru when you're in Australia. These lists switch off creativity and imagination and concentrate us all into a smaller space. Now you get a better view of the Mona Lisa online than you do in the Louvre!"
Justin Francis agrees: "This causes us to miss the real essence of the place, which is often what we are really visiting for. Some of the biggest 'bucket list' travel experiences are, in fact, totally overrated."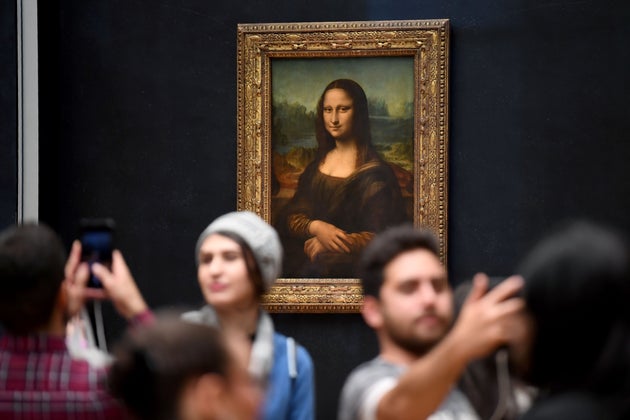 Sophie, 22, from Sussex, says she hasn't "travelled much" compared to lots of her friends, and the bloggers and influencers she follows online, but when she and her boyfriend got the chance to go away this summer she knew exactly where she wanted to go – Santorini. The marketing assistant had seen so many pictures of the blue and white Greek houses online that she knew instantly that is where she was booking tickets for. Sadly, she was unimpressed.
"When we got there it was just so busy and everywhere you went was full of people – getting up and down the cliffside to the harbour was a nightmare, and for all the beautiful photos you see online there is about 300 other people looking to take the same one," she says. "It wasn't relaxing, it was mayhem."
The trip cost the couple all their holiday budget for the year – they went in peak season and were competing with hoards of other tourists (in 2018, the island had 2 million visitors, up from 1.7 million the previous year). She says: "I felt a little bit duped, I was expecting magic and ended up getting something that was a tourist trap. I guess I was lured in by Instagram."
Professor Miller says this is the issue with internet-inspired travel, where you're largely going for the photo (even if you don't realise it) or to tick off a box on a list someone else has generated. There is so much capacity for disappointment. "People choose it because they are worried about how it fits in with their 'brand identity', the look I've created for myself on social media. People are thinking, even if they don't realise, what looks best? I haven't been to Barcelona so I've got to tick Barcelona off my list.
"It's part of our identity when we're trying to impress people and show how urbane and cultured we are, we drop in stories about Charmonix at the weekend and off to New York and Tokyo. Those things drip out of us in an easy way, they are markers of success. It sets our social identity in the same way as clothes and phones."
Not only does this mean we're prone to disappointment if we can't get the photo we need, it also causes problems for the destinations. "It forces us into ever fewer places and gives us all a worse experience because the world and his dog is there," he says. "It's coming to a head because places never reached their full capacity before and now they are reaching that."
Steven, 30, a teacher from Manchester, said he started a list of 100 places to 'visit before he dies' after coming across it on Google in 2012. "I was just searching the internet one night and found this list that really resonated with me, I liked the idea of being able to record that you were seeing lots of places, it makes me feel like I'm doing life 'right'. Sometimes if you haven't got a house or a car or getting married, like you're meant to as an adult, this feels like success," he says.
My favourite thing is to post on a Monday morning when I'm on a beach and everyone else is commuting to work.Steven, 30
He never used to use Instagram or Snapchat before he started his international travelling but now he is always updating his pages to show where he is off to next. He says he enjoys the likes and people being jealous. "My favourite thing is to post on a Monday morning when I'm on a beach and everyone else is commuting to work," he jokes. "It's a bit silly but it makes me feel good".
Justin Francis says this internet-fuelled travel boom, which allows us to be inspired and share inspiration with others has contributed to overtourism.
He says: "We have seen with examples like Dubrovnik, which gained bucket list status for many Game of Thrones fans, and has now been forced to heavily manage their tourism. This super saturation creates problems for residents, the environment and also other travellers – who probably didn't imagine sharing their special moment with thousands of others."
Some cities are now considering taking special measures to resolve this, says Professor Miller. Amsterdam used to have a tourism promotion office but now it has a tourism impact manager instead. "They don't promote the place anymore; they simply try to manage the tourists who come to them," he says.
Places are also trying to encourage visits throughout the year and spread them geographically. For example, trying to get people in Barcelona to visit the streets around the main (and very crowded) thoroughfare of Las Ramblas, by asking tour guides to promote them, too. Or marketing tourism to demographics who are less bothered about being in busy areas. He says: "Lots of [tourist] boards are looking to the Chinese market. Those tourists are less bothered by large crowds because they're from crowded urban areas." Other places have introduced tourist taxes in 2019. Amsterdam, which already implements a 7% tax, recently announced a new €3 charge on top of this to begin in 2020.
Responsible Travel recommend that tourists should have to pay a temporary residents fee when travelling abroad: "Tourism utilises public goods –landscapes, biodiversity, culture associated with street life – and natural capital. Tourists are in effect temporary residents and should be charged as such." He recommends a charge of £2-3 per day per person.
At some point, regardless of management strategy, a location hits a limit. "Those are unavoidable, says Professor Miller. "This concept of 'this place is just full now ' – how do we deal with that? Nowhere have we fully embraced that yet. Do we price them out? Do we put gates up? Do we ticket everything? We are reaching that point now of complete saturation." He worries it may even go further than that – if people keep having bad experiences of tourism because they choose based on the internet rather than what they want to do. "People might just stop spending their money on going away all together," he says. "If they have bad experiences there is nothing to ensure they keep going back."
Via:: https://www.huffingtonpost.co.uk/entry/bucket-lists-and-30-under-30-is-this-really-any-way-to-travel_uk_5da07986e4b02c9da0492714