By Aasma Day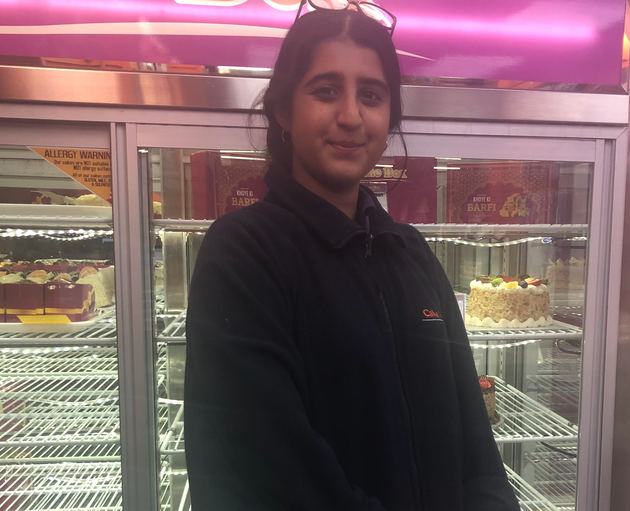 Zainab Patel woke up feeling sick and on the verge of tears on Friday morning as she grappled with the reality of as resembling "letterboxes" and "bank robbers" made her feel exposed and unsafe.
"Wearing a niqab at a time when Boris Johnson was making these racist remarks made me feel threatened and vulnerable." she told HuffPost UK.
"With Boris Johnson saying he felt the niqab was oppressive, it felt like people were looking at me and questioning why I was wearing it and my choices.
"It made me think: 'Why is someone else telling me what I can and can't wear?' A leader of a country should not be doing that.
"We want someone we can trust as prime minister and we cannot trust someone who makes us feel like that. We wanted someone who is fair and would give equal rights to all religions."
Zainab said she feels let down by people who voted for Boris Johnson. "When Boris Johnson is targeting one group of people with his racist comments, it really says a lot about the nation in making someone like him leader. Why did they vote to put someone like him in charge?
"It makes me feel upset and as if I am living in quite a racist country."
Riaz, who did not want to give his last name, told HuffPost UK that he is disappointed by the Conservative landslide win as he thinks the party is not favourable towards minorities.
"For Muslims," he said, "the Tories have never been pro minorities.
"It is not a party which works for the good of working class people.
"I think the negative media coverage about Labour, especially regarding Jeremy Corbyn, is what swung the election. Most of the national media was pro-Tory and anti-Corbyn."
With regard to Johnson's comments about Muslims, Riaz believes the prime minister says things to attract attention and then later regrets them and has to apologise. "Boris Johnson says what he thinks the popular crowd wants and then later has to backtrack," he told us.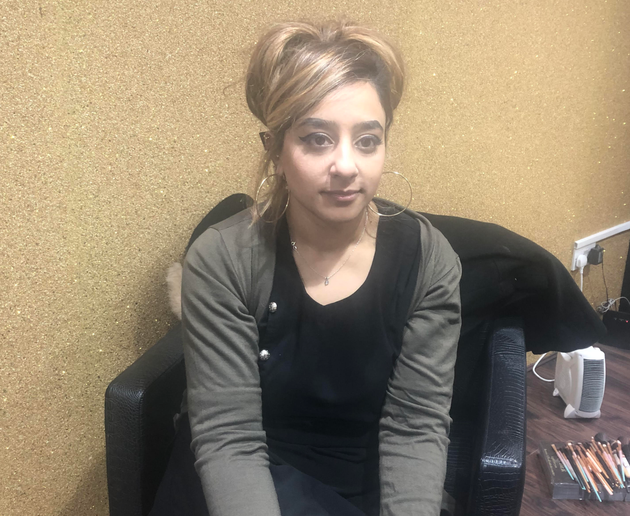 As a fervent follower of social media, Sobia Hussain says she was shocked at the Conservative election victory as she thought Labour would win.
"All the big celebrities I follow on social media channels were massively in support of Labour and the way everyone was talking, I was sure Labour was going to win," she said. "I was shocked when Labour not just failed, but failed miserably. I thought if they did lose, it would be really close."
The 33-year-old mum of two, who owns a beauty salon in Blackburn, spoke to HuffPost UK in between threading eyebrows for clients.
She said: "It would have been a huge benefit to all communities if Labour won, but particularly the Muslim community where in some traditional households only one person works.
"Also, culturally, when someone gets married to someone who comes from back home, it can be difficult for them to get a job when they don't know the language."
Sobia says that while she isn't sure if Boris Johnson is "racist in his heart", she definitely feels he was a "bully" with his remarks about Muslim women.
"The faith we follow is so strong [that] if someone describes Muslim women as looking like bank robbers, it is bullying people who have strong beliefs .
"Bullying them is not going to change their beliefs. If you are Muslim, you are god-fearing and you are not going to change what you do because of remarks made by Boris Johnson.
"He was singling people out because he thought the majority of people might hold the same views or find some truth in what he said.
"A bully should not be in charge of the country. You need someone who is neutral and listens to people and who will better the country and bring people together."
While Sobia was born and raised in Britain, she believes those who weren't will feel particularly scared and intimidated by the prospect of Boris Johnson remaining in charge of the country.
She said: "When I was younger, my mum always used to say: 'Even though we have moved to this country, never class it as your own because there will be a day when you feel you don't belong.'
"It will be really sad if her words end up coming true because it will impact my children and future generations."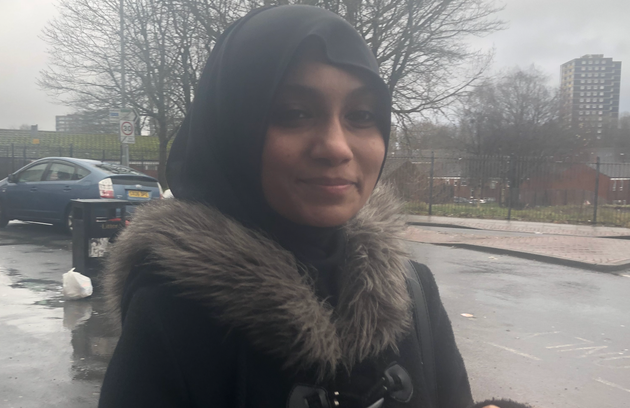 Her worries are echoed by Salma Sabiramodo, 26, a student finance advisor. Walking through the diverse streets of Whalley Range while on her way to catch a train, she told HuffPost Johnson's comments about Muslims and Islam have left her feeling unsafe.
"If a prime minister is saying these sorts of things, it might make other people feel empowered to be racist towards Muslims," she said.
Via:: https://www.huffingtonpost.co.uk/entry/racist-boris-johnson-remaining-prime-minister-makes-me-feel-im-not-welcome-in-this-country-anymore-muslims-react-to-conservative-victory_uk_5df3c7dee4b04bcba18488bd